This feature requires you to be logged on autoviva
You can
login to your account
or
create a new account
.
This feature requires you to be logged on autoviva
You can
login to your account
or
create a new account
.
© photo courtesy of: Nissan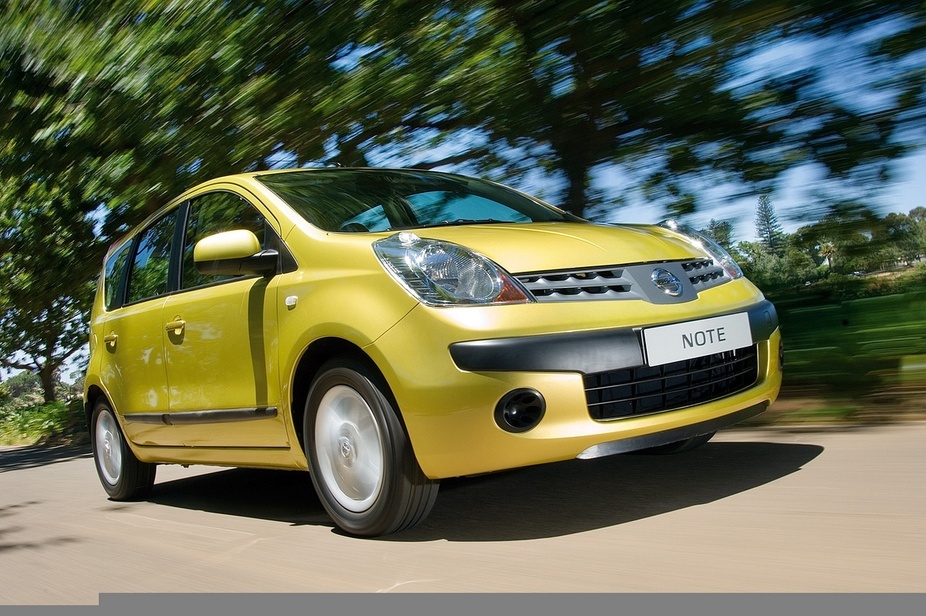 basic info

US
Engine
Straight 4
Type
Hatchback
Displacement
98 cu in
Doors
5
Maximum torque
113 ft.lb @ 4400 rpm
Seats
4/5
Wheel Drive
Front wheel drive
Luggage Space
280 l
Transmission
5, Manual
Fuel
Petrol
Power-to-weight
99.37 hp/ton
Kerb weight
2441 lb

fuel efficiency
35.64 US MPG

acceleration 0-100 km/h
10.70s
price
$ 31.154
* based on
Portugal
prices
ownership cost:
annual
$ 1.976



standard equipment
Electronic Brake-force Distribution
competitors

Audi A3 Sportback 1.6
Renault Twingo Renaultsport
Scion xD
compare
about this car
Introduced in the market in 2005, this Nissan Note 1.6 is the 1st generation of the mini MPV model. Under the hood, the version is powered by a straight 4 1598cc engine which delivers maximum output of 110 hp at 6000 rpm and a maximum torque of 153 nm. There's no match for this engine in this series line-up. It makes this hatchback the most powerful version so far. This Note 1.6 is capable of accelerating from 0 to 100km/h in 10.70 seconds at a maximum speed of 183 km/h. This car is the fastest version of this series. It has the highest top speed in the line-up. This front wheel drive version features a manual gearbox. In terms of efficiency, this mini MPV-version's combined fuel consumption is fixed at 6.6 l/100km. The Nissan features rack & pinion steering, at the front it wears disc brakes and at the rear drum brakes. This hatchback has 5 doors and room for up to 5 passengers. Weighting 1107 kg, it has 4083 mm of length, 1690 mm of width and 1550 mm of height. As for the wheelb...
more