Lancer Evolution II
(Japan, 1994)
This feature requires you to be logged on autoviva
You can
login to your account
or
create a new account
.
This feature requires you to be logged on autoviva
You can
login to your account
or
create a new account
.
© photo courtesy of: Mitsubishi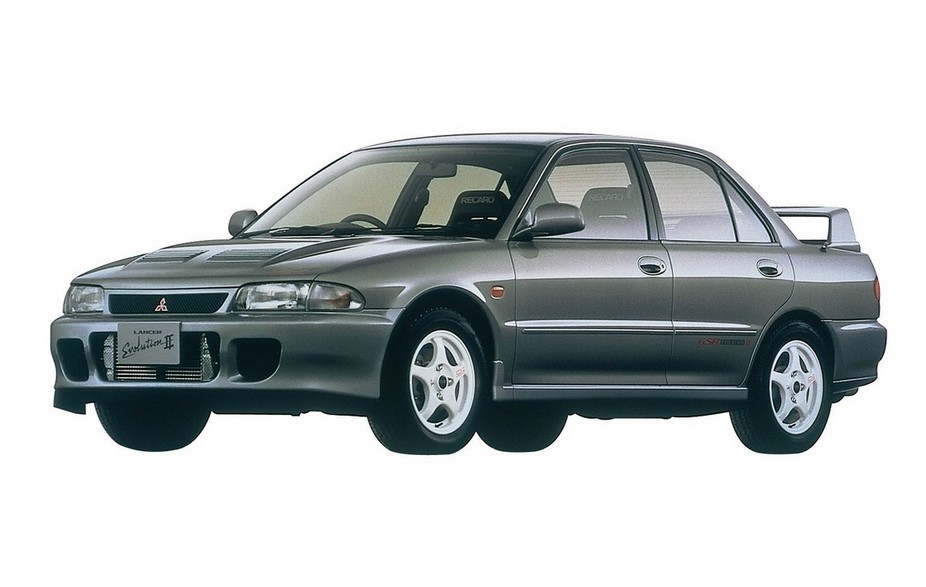 basic info

US
Engine
Straight 4
Type
Saloon (sedan)
Displacement
122 cu in
Doors
4
Maximum torque
228 ft.lb @ 3000 rpm
Seats
4/5
Wheel Drive
Four wheel drive
Luggage Space
--
Transmission
5, Manual
Fuel
Petrol
Power-to-weight
208 hp/ton
Kerb weight
2756 lb


acceleration 0-100 km/h
--

about this car
In the end of 1993, Mitsubishi began to work on some changes that had to be made to its Lancer Evolution model, replacing it with the second series model. The Evolution II entered in production within a month or so, in January 1994.

Comparing to its predecessor, the Evo II consisted mainly on some handling improvement and minor adjustments. The car was still being made in GSR and RS trim levels.
The second series Lancer Evo's production run ceased in August 1995, with 5.000 cars built.
more