6 2.0 MZR-CD Hatchback
(Japan, 2007)
This feature requires you to be logged on autoviva
You can
login to your account
or
create a new account
.
This feature requires you to be logged on autoviva
You can
login to your account
or
create a new account
.
© photo courtesy of: Mazda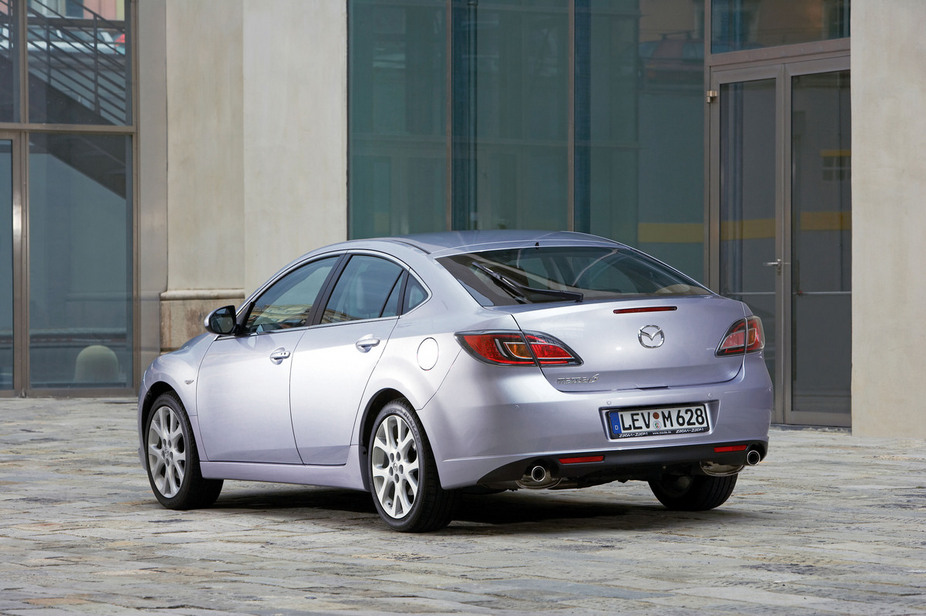 basic info

US
Engine
Straight 4
Type
Hatchback
Displacement
122 cu in
Doors
5
Maximum torque
243 ft.lb @ 2000 rpm
Seats
4/5
Wheel Drive
Front wheel drive
Luggage Space
--
Transmission
6, Manual
Fuel
Diesel
Power-to-weight
91.5 hp/ton
Kerb weight
3373 lb


acceleration 0-100 km/h
10.70s

you might want to read about:
6 Gen.2 [II]
The second generation Mazda 6 was first presented at the 2007 Frankfurt Motor Show and launched to the markets in 2008. Since its launch in 2008 until 2010 the second generation Mazda6 had sold a total of 293,000 units worldwide, almost half of them in Europe (141,000). In 2010 the Mazda6 entered a new phase of Mazda's Zoom-Zoom evolution program. The vehicle from the CD-segment received a facelift including a sportier front fascia, improved safety and environmental performance. F...
more