Civic Type R
(Japan, 1997)
This feature requires you to be logged on autoviva
You can
login to your account
or
create a new account
.
This feature requires you to be logged on autoviva
You can
login to your account
or
create a new account
.
© photo by Peter Zoon, licence: Attribution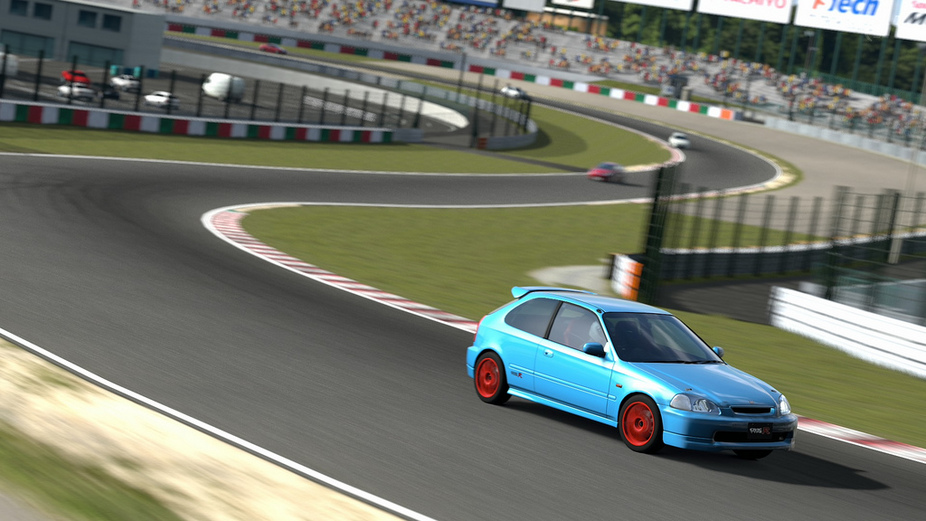 basic info

US
Engine
Straight 4
Type
Hatchback
Displacement
97 cu in
Doors
3
Maximum torque
118 ft.lb @ 7500 rpm
Seats
4/5
Wheel Drive
Front wheel drive
Luggage Space
--
Transmission
5, Manual
Fuel
Petrol
Power-to-weight
177.88 hp/ton
Kerb weight
2293 lb


acceleration 0-100 km/h
--

about this car
The Honda Civic Type R is the highest performance version of the Honda Civic range. It has a lightened and stiffened body, a tuned engine and upgraded brakes and chassis. The colour red is used in the interior to give it a distinct sporty look apart from the other Civic versions. In Japan, the Honda Civic Type R is raced in a one-make series by privateers. This series championship is a stepping stone for many aspiring racing drivers. The first Civic to receive the 'Type R' name was based on the 6th generation 'EK' Civic. The contributing base model was the JDM Civic 3 door hatchback called SiR, code named EK4. Like its big brother the Integra Type R DC2, the Civic SiR's transformation into a Type R was achieved by working on the base model and improving it to Honda's idea of a car capable of high performance on the circuit. The EK9 Civic Type R was preceded by two previous generations of unofficial Type R's - the EF9 SiR and EG6 SiR.

In 1997 the first Civic Type R bad...
more