Focus RS
(United Kingdom, 2002)
This feature requires you to be logged on autoviva
You can
login to your account
or
create a new account
.
This feature requires you to be logged on autoviva
You can
login to your account
or
create a new account
.
© photo courtesy of: Ford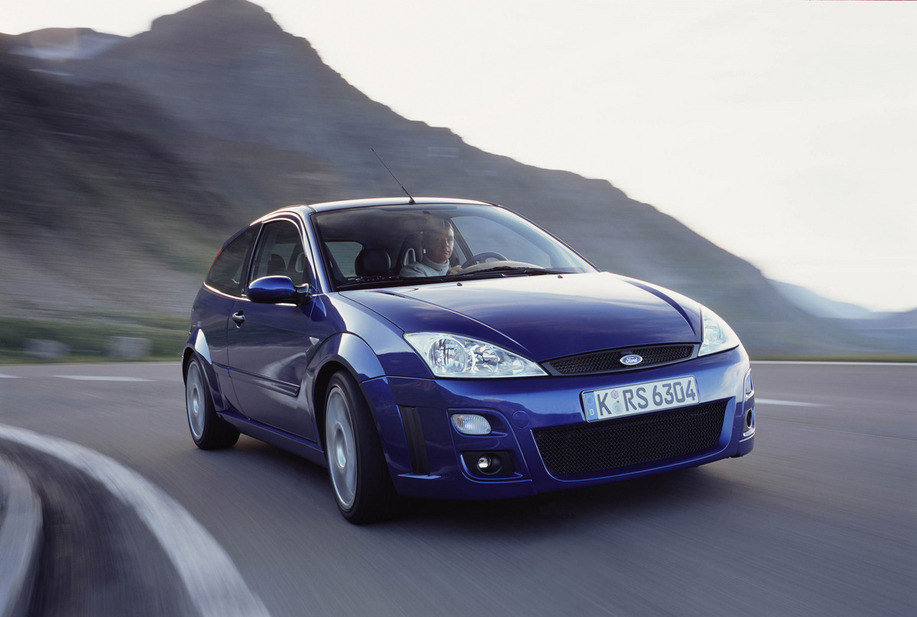 basic info

US
Engine
Straight 4
Type
Hatchback
Displacement
121 cu in
Doors
3
Maximum torque
229 ft.lb @ 3500 rpm
Seats
4/5
Wheel Drive
Front wheel drive
Luggage Space
--
Transmission
5, Manual
Fuel
Petrol
Power-to-weight
168.23 hp/ton
Kerb weight
2818 lb

fuel efficiency
23.29 US MPG

acceleration 0-100 km/h
6.70s

about this car
The Ford Focus RS is as close as it gets to the prestigious version of Colin McRae's car for the World Rally Championship. The Focus RS runs on the same wheelbase and track as the WRC Focus. The RS on the Ford Focus name stands for Rallye Sport and it is a high performance version of the Focus. The Mark I version had a short life and was only in production from Octuber 2002 to Novermber 2003. At a rate of 30 units per day, no more than 4500 cars were released to the market. The model was built in the German Saarlouis Assembly Plant.

The return of the Ford to the RS versions, after the Escort RS, was a success. The second generation would only be released in 2009.
more