This feature requires you to be logged on autoviva
You can
login to your account
or
create a new account
.
This feature requires you to be logged on autoviva
You can
login to your account
or
create a new account
.
© photo by dedliNZ, licence: Attribution Non-Commercial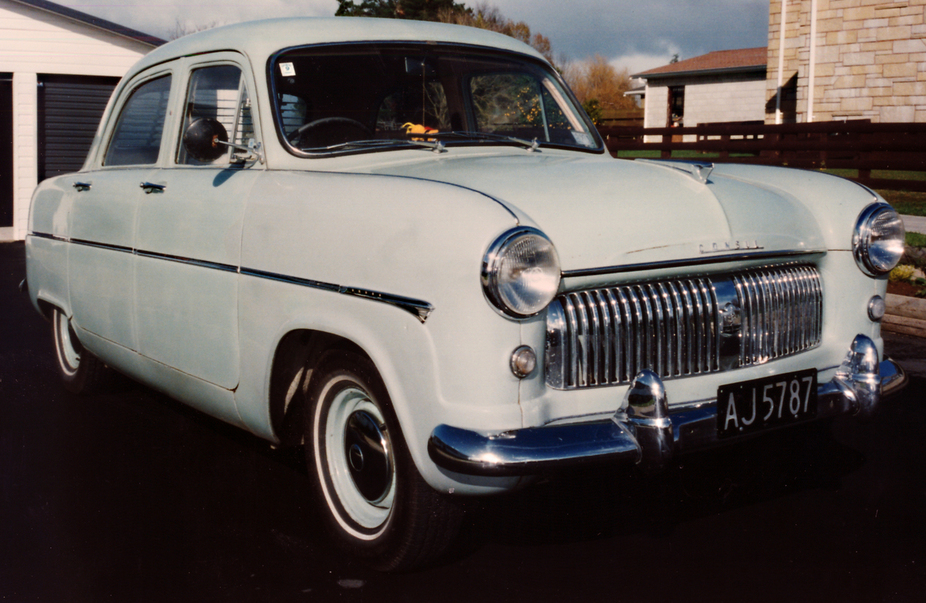 basic info

US
Engine
Straight 4
Type
Saloon (sedan)
Displacement
104 cu in
Doors
4
Maximum torque
91 ft.lb @ 2300 rpm
Seats
4/5
Wheel Drive
Rear wheel drive
Luggage Space
--
Transmission
3, Manual
Fuel
Petrol
Power-to-weight
53.76 hp/ton
Kerb weight
2460 lb


acceleration 0-100 km/h
--

about this car
By the end of the 1940s, Ford in Britain was being left well behind by its contemporaries in both the design stakes and in the way of technological advancements. Its flagship model, the Pilot, was essentially a pre-war model with dated styling and the smaller Anglia and Prefect models were derived from Ford's 8hp and 10hp offerings of the late 1930s, while the underpinnings originated even earlier. Such things as upright styling, sidevalve engines, mechanical brakes, transverse leaf springs (at both ends) and vacuum wipers were fast becoming a thing of the past, particularly when combined all on the one vehicle.
The 1950 Motor Show at Earl's Court was a watershed moment in the history of the company when it unveiled its new four-cylinder Consul and six-cylinder Zephyr. Built on the same monocoque platform but with instantly recognisable styling differences, the new Consul and Zephyr had clearly borrowed from the 1949 American Ford with its three-box design and flat front and...
more