Anglia Estate
(United Kingdom, 1959)
This feature requires you to be logged on autoviva
You can
login to your account
or
create a new account
.
This feature requires you to be logged on autoviva
You can
login to your account
or
create a new account
.
© photo by dedliNZ, licence: Attribution Non-Commercial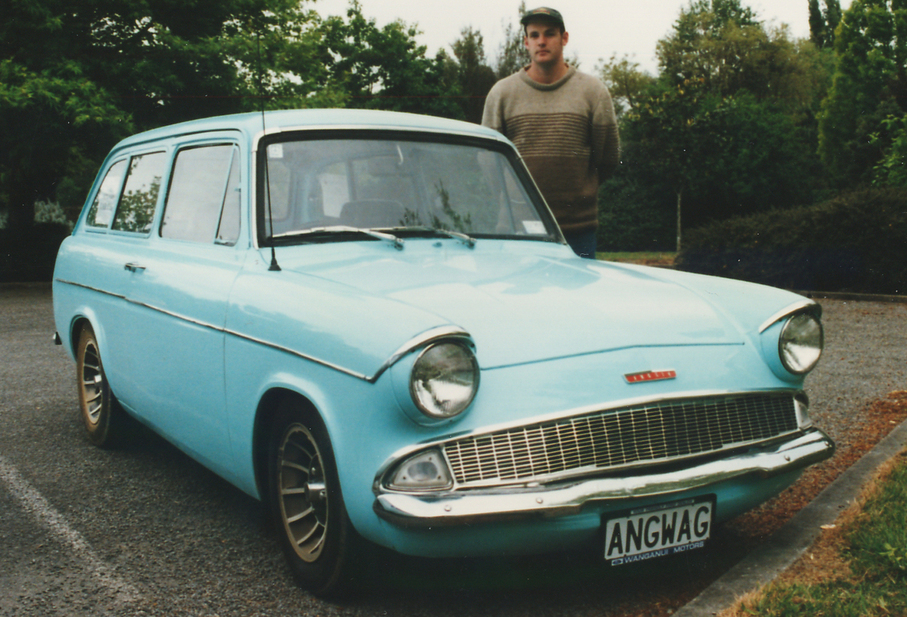 basic info

US
Engine
Straight 4
Type
Estate (station wagon)
Displacement
61 cu in
Doors
--
Maximum torque
53 ft.lb @ 2700 rpm
Seats
4/5
Wheel Drive
Rear wheel drive
Luggage Space
--
Transmission
4, Manual
Fuel
Petrol
Power-to-weight
49.5 hp/ton
Kerb weight
1781 lb


acceleration 0-100 km/h
--

about this car
During the 1950s, station wagons had undergone a huge shift in popularity in Britain. In 1950 they were commonly a utilitarian vehicle built on an existing saloon car body by a specialist coachbuilder, usually involving little more than an extended roofline and additional windows, with a tailgate fashioned to fit. By the late 1950s, station wagons had moved to become a model within their own right, and were more often being built alongside their saloon companions in-house within the walls of the automotive factories.
This was the case for most car makers, though low volume models tended to remain coachbuilt, particularly those whose construction entailed a full chassis rather than the more modern monocoque shell. A departure from that norm could be observed within both Ford and Vauxhall ranges, where the large family saloons, the Consul/Zephyr/Zodiac and Velox/Cresta, were still farmed out for construction, respectively to Abbotts of Farnham, and Grosvenor, Friary, and ...
more