This feature requires you to be logged on autoviva
You can
login to your account
or
create a new account
.
This feature requires you to be logged on autoviva
You can
login to your account
or
create a new account
.
© photo by Peter Zoon, licence: Attribution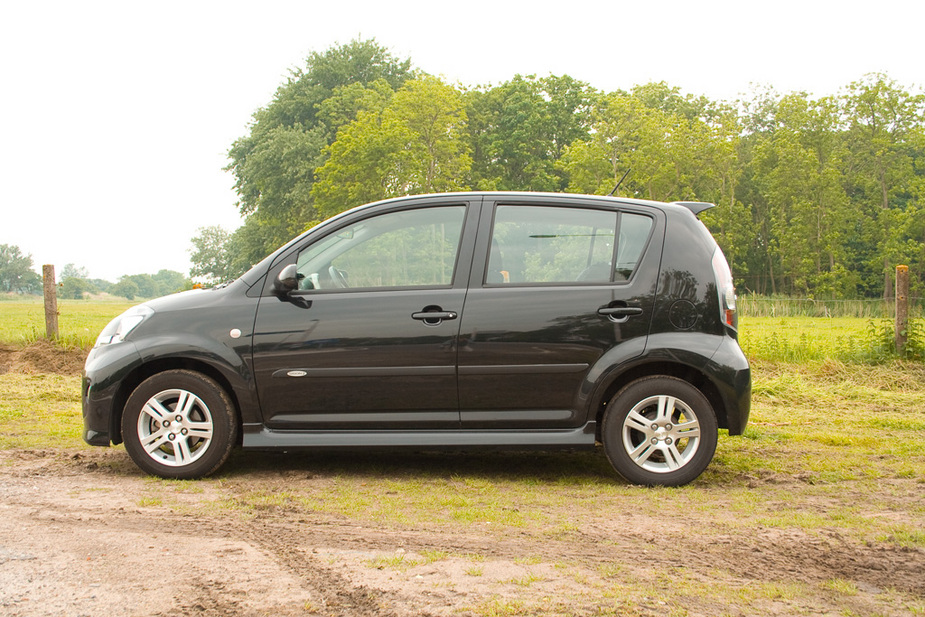 basic info

US
Engine
Straight 4
Type
Hatchback
Displacement
79 cu in
Doors
5
Maximum torque
89 ft.lb @ 3200 rpm
Seats
4/5
Wheel Drive
Front wheel drive
Luggage Space
235 l
Transmission
5, Manual
Fuel
Petrol
Power-to-weight
92.55 hp/ton
Kerb weight
2072 lb

fuel efficiency
40.55 US MPG

acceleration 0-100 km/h
11.4s
price
$ 18.507
* based on
Portugal
prices
ownership cost:
annual
$ 1.811



competitors

Fiat Panda Climbing 1.2 4x4

Fiat 500 1.2

Peugeot 207 1.4 16v 2-Tronic
compare
about this car
Introduced in the market in 2005, the Daihatsu Sirion 1.3 is the 2nd generation of the subcompact model. The 1298cc front mounted engine of this model variant has a power output of 87 hp at 6000 rpm and a maximum torque of 120 nm. This model variant uses petrol as fuel. This hatchback reaches the 100km/h mark in 11.4 seconds at a top speed of 171 km/h. The straight 4 engine featured on the front wheel drive Sirion 1.3 is mated with a 5-speed manual transmission. The consumption is directly linked to these numbers. It does an average of 5.8 l/100km. 137.0 g/km is the total of CO2 emissions that this car produces. This hatchback has room for 5 people. The 5-door Daihatsu Sirion 1.3 has 3600 mm in length with a wheelbase of 2430 mm, it is 1550 mm tall and 1665 mm wide. This Daihatsu Sirion 1.3 features rack & pinion steering, at the front it wears disc brakes and at the rear drum brakes.

Note: The data on this car profile refer to vehicles available in Portugal.
more