PT Cruiser 1.6
(United States of America, 2005)
This feature requires you to be logged on autoviva
You can
login to your account
or
create a new account
.
This feature requires you to be logged on autoviva
You can
login to your account
or
create a new account
.
© photo courtesy of: Chrysler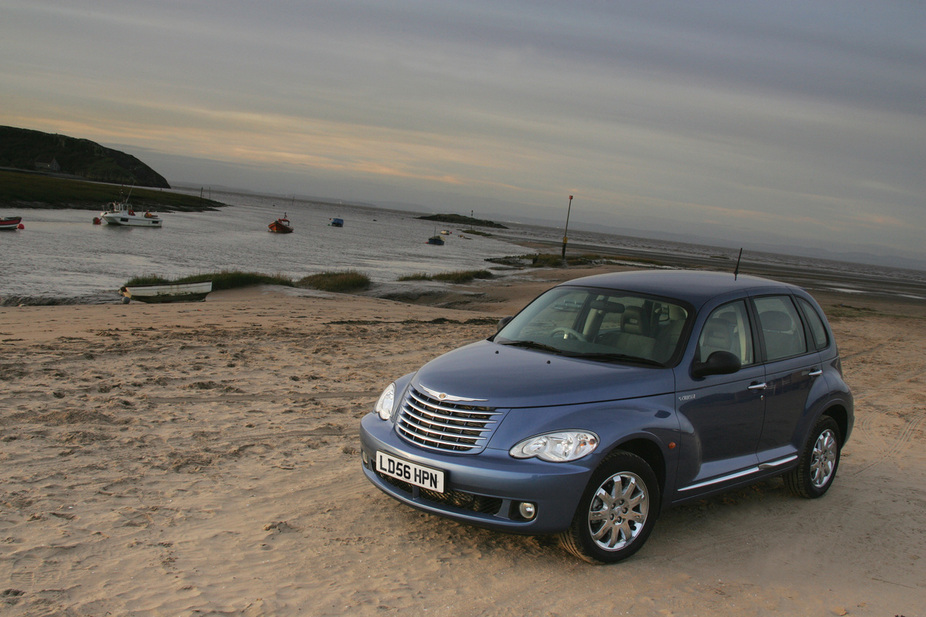 basic info

US
Engine
Straight 4
Type
Multi-purpose vehicle
Displacement
98 cu in
Doors
5
Maximum torque
116 ft.lb @ 4550 rpm
Seats
4/5
Wheel Drive
Front wheel drive
Luggage Space
521 l
Transmission
5, Manual
Fuel
Petrol
Power-to-weight
61.5 hp/ton
Kerb weight
4123 lb

fuel efficiency
32.22 US MPG

acceleration 0-100 km/h
13.5s
price
$ 34.800
* based on
Portugal
prices
ownership cost:
annual
$ 1.961



you might want to read about:
PT Cruiser
The Chrysler PT Cruiser is a compact 5-door hatchback marketed between 1999 and 2009. Between 2005 and 2007 the retro styled car was also available as 2-door convertible. The model was initially designed as a Plymouth but then, due to the discontinuation of the brand in 2001, introduced as a Chrysler. The model is very particular in terms of its design, recalling the classic gangster car look. It was preceded by a number of concept cars such as the Plymouth Pronto, the Chrysler Pronto Cru...
more
competitors
Opel Zafira 1.6
compare