300 Touring W.P. Chrysler Executive LWB
(United States of America, 2006)
This feature requires you to be logged on autoviva
You can
login to your account
or
create a new account
.
This feature requires you to be logged on autoviva
You can
login to your account
or
create a new account
.
© photo courtesy of: Chrysler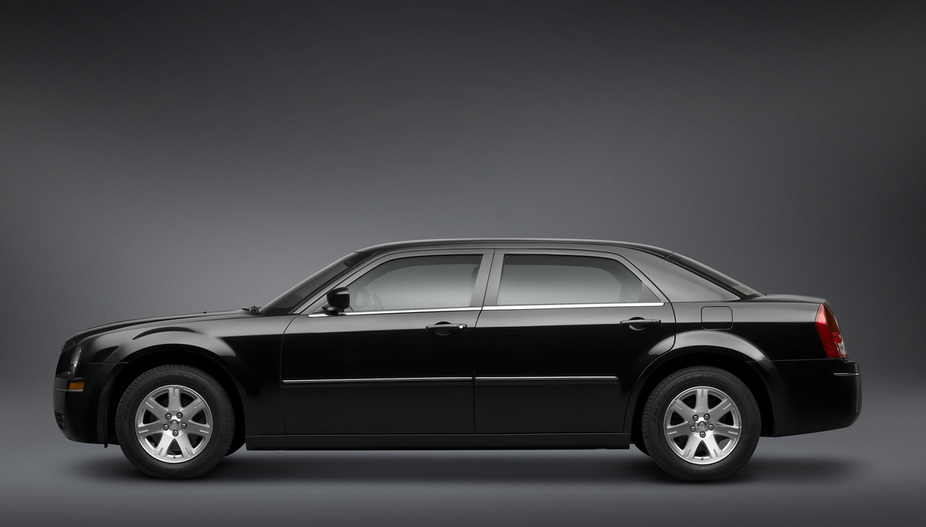 basic info

US
Engine
V 6 ( 60.0º vee)
Type
Saloon (sedan)
Displacement
215 cu in
Doors
4
Maximum torque
251 ft.lb @ 3800 rpm
Seats
4/5
Wheel Drive
Rear wheel drive
Luggage Space
--
Transmission
5, Automatic
Fuel
Petrol
Power-to-weight
144.81 hp/ton
Kerb weight
3867 lb


acceleration 0-100 km/h
--

you might want to read about:
300 (modern)
First shown at the 2003 New York Auto Show as a concept car, the Chrysler 300 is a full-size luxury car available in sedan, estate and convertible body styles. Designed by Ralph Gilles, the 300 was built as a luxurious sedan while the SRT-8 model was designed to be the high-performance version. The Chrysler 300 is also marketed in Australia, as the first full-size Chrysler vehicle sold there since the Valiant was discontinued in 1981. The Chrysler 300 is currently in its second g...
more
latest activity: