This feature requires you to be logged on autoviva
You can
login to your account
or
create a new account
.
This feature requires you to be logged on autoviva
You can
login to your account
or
create a new account
.
© Public domain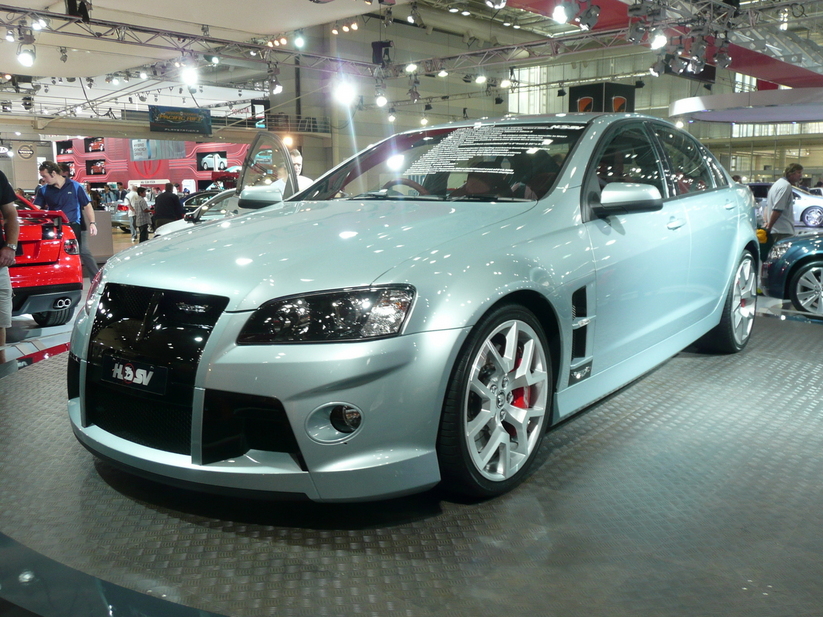 basic info

US
Engine
V 8 ( 90.0º vee)
Type
Saloon (sedan)
Displacement
428 cu in
Doors
4
Maximum torque
472 ft.lb @ 5000 rpm
Seats
4/5
Wheel Drive
Rear wheel drive
Luggage Space
--
Transmission
6, Manual
Fuel
Petrol
Power-to-weight
272.15 hp/ton
Kerb weight
4131 lb


acceleration 0-100 km/h
4.7s

about this car
The HSV W427 is the limited edition flasgship model of the E series HSV range. It was built in celebration of the performance company's 20 year anniversary.
The vehicles name comes from the use of W to honour HSV's founder Tom Walkinshaw, and 427 which is the engines capacity in cubic inches as well as a tribute to the HRT 427C, two-time Bathurst 24 hour winning race car.
The W427's chassis is based on the HSV GTS but substitutes the 6.2L LS3 V8 with a 7.0L LS7 V8. The cars power output is 503 bhp at 7000 rpm and 640 Nm of torque at 5000 rpm. It achieves a 0-100 km/h time of 4.7 seconds which is faster than any other production car every built in Australia.
Other features which set the W427 apart from the GTS are a different radiator grille, recalibrated Magnetic Ride Control, stiffer suspension, a strengthened 6-speed manual gearbox, a new exhaust system, larger 6-piston brakes, and a strengthened limited-slip differential.
Production of t...
more