Beetle 2.0 TSI Fender Edition
(Germany, 2012)
This feature requires you to be logged on autoviva
You can
login to your account
or
create a new account
.
This feature requires you to be logged on autoviva
You can
login to your account
or
create a new account
.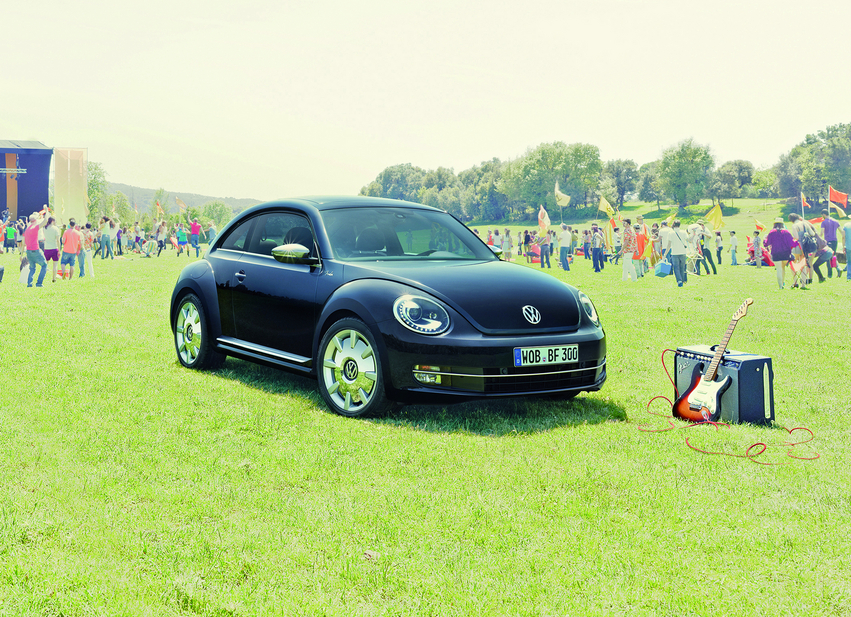 basic info

US
Engine
--
Type
Hatchback
Displacement
122 cu in
Doors
3
Maximum torque
--
Seats
4
Wheel Drive
--
Luggage Space
--
Transmission
--
Fuel
Petrol
Power-to-weight
--
Kerb weight
--


acceleration 0-100 km/h
--

about this car
Volkswagen
VolkswagenGermany, 1938 > present98 models
9787 photos
31 videos
has debuted the Beetle
Volkswagen Beetle 2.0 TSI...Germany, 2011 > present6 photos
Fender Edition at the Leipzig International Auto Show just like the Scirocco GTS
Volkswagen Scirocco GTSGermany, 2012 > present7 photos
. The Fender Edition packs the obvious Fender sound system, sunburst-effect on the dash like a Fender guitar and a nine-speaker radio.

The exterior remains the same as the standard car. They are all painted Deep Black Metallic with chrome mirror caps, 18in "Disc" wheels, Bi-Xenon headlights and a Fender logo. But the interior gets the real upgrades including partial-leather seats with contrasting stitching, a starburst-effect dashboard and Fender Premium Sound System. The system was first available on the Jetta GLI
Volkswagen Jetta GLI Auto...Germany, 2011 > present1 photo
in the US, and this is the first time it has been available in Europe. The system has nine speakers with a 10-channel, 400w sound system. It includes four tweeters, two standard speakers, two rear speakers and a bass speaker. The system won...
more