Ultimate Aero
(United States of America, 2005)
This feature requires you to be logged on autoviva
You can
login to your account
or
create a new account
.
This feature requires you to be logged on autoviva
You can
login to your account
or
create a new account
.
© photo courtesy of: Shelby Super Cars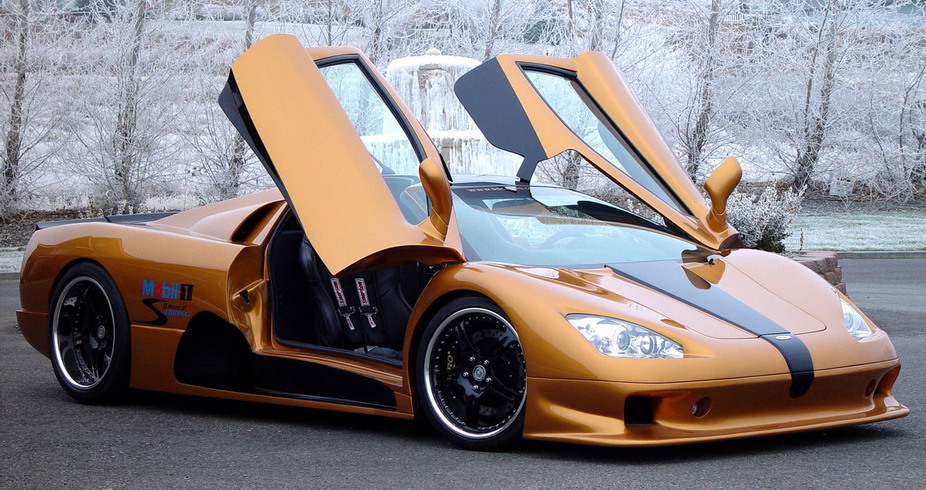 basic info

US
Engine
V 8 ( 90.0º vee)
Type
Fixed-head coupé
Displacement
387 cu in
Doors
2
Maximum torque
821 ft.lb @ 6200 rpm
Seats
2
Wheel Drive
Rear wheel drive
Luggage Space
--
Transmission
6, Manual
Fuel
Petrol
Power-to-weight
886.38 hp/ton
Kerb weight
2639 lb


acceleration 0-100 km/h
--

about this car
The Ultimate Aero was introduced in 2006 and it broke the record for the fastest production car in the world with a recorded speed of 412.29 km/h, the record was then succeeded by the 2010 Bugatti Veyron Super Sport. The record was set during tests on September 2007 in Washington, USA and verified by the Guinness World Records on October 2007.
Unlike other supercars, the Ultimate Aero doesn't have a special braking system or traction control as the automaker states that this is "a drivers car". Butterfly doors similar to those used in the McLaren F1 and Enzo Ferrari were adopted for the supercar and carbon fibre and titanium were the materials chosen for the bodywork which kept the weight of the Ultimate Aero below 1,300 kg.
The engine used in the supercar is a V8 6.3-litre engine with a power output of 1061 hp and 1113 Nm of torque. The engine has been mated with a 6-speed manual transmission. This rear wheel drive car measures 4475 mm of leng...
more
competitors

Ferrari 599 GTB Fiorano

Zenvo ST1
Lamborghini Aventador LP 700-4
compare
latest activity:
I've told my co-workers at https://concretehayward.com/ that this is my dream car and they laughed at me. Nothing is impossible.
28.01.21