This feature requires you to be logged on autoviva
You can
login to your account
or
create a new account
.
This feature requires you to be logged on autoviva
You can
login to your account
or
create a new account
.
© photo courtesy of: Bugatti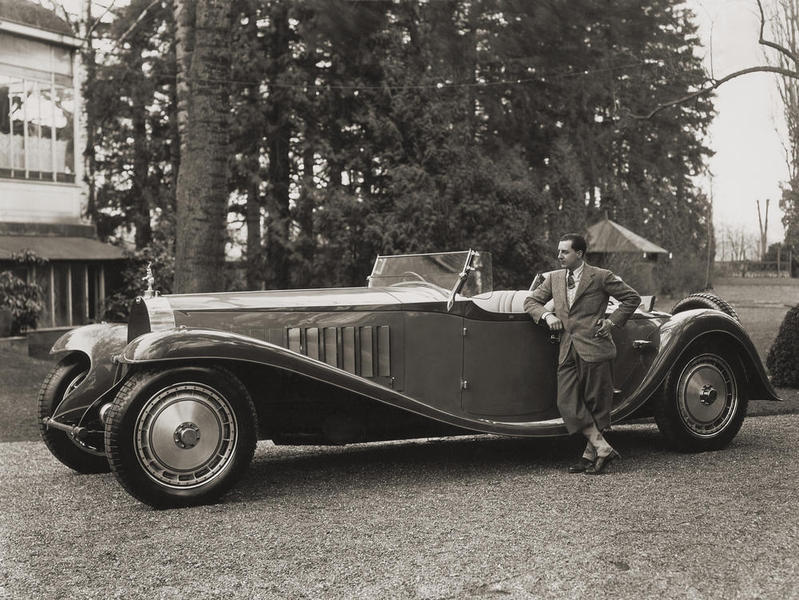 basic info

US
Engine
Straight 8
Type
Convertible (cabrio)
Displacement
779 cu in
Doors
2
Maximum torque
579 ft.lb
Seats
4/5
Wheel Drive
Rear wheel drive
Luggage Space
--
Transmission
3, Manual
Fuel
Petrol
Power-to-weight
95.27 hp/ton
Kerb weight
7035 lb


acceleration 0-100 km/h
--

about this car
The Cabriolet Weinberger was the third car of the Royale series to be completed. Unlike the Kellner Coupe, the Cabriolet Weinberger was sold in 1932 to a german doctor by the name Josef Fuchs. Fuchs had specifically asked for an open cabriolet designed by coach builder Ludwig Weinberger who painted the car in black and yellow and delivered the car in May 1932.

Due to the beginning of World War II Fuchs moved first to Italy then Japan and finally New York in 1937, still with the car. In 1946 Charles Chayne that would later become VP of Corporate Engineering at General Motors, found the car in a scrap yard and purchased it for $400. Chayne did some modifications to the cabriolet that included a new intake manifold with four carburetors, new painting in oyster white with a dark green trom and a convertible roof.

After 10 years of owning the car, Chayne decided to donate the car to the Henry Ford Museum in Michigan where it can still be visited.
more