This feature requires you to be logged on autoviva
You can
login to your account
or
create a new account
.
This feature requires you to be logged on autoviva
You can
login to your account
or
create a new account
.
© photo courtesy of: Suzuki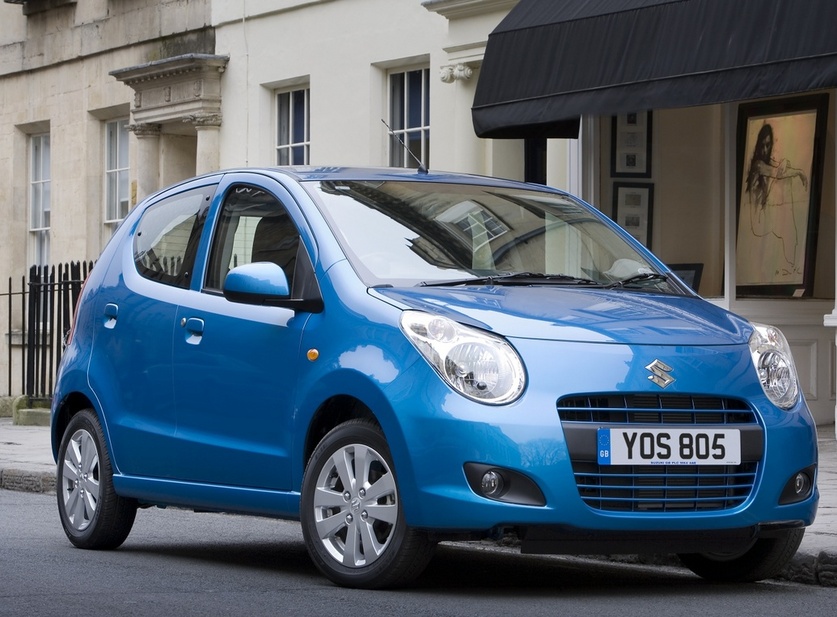 basic info

US
Engine
Straight 3
Type
Hatchback
Displacement
61 cu in
Doors
5
Maximum torque
66 ft.lb @ 4800 rpm
Seats
4/5
Wheel Drive
Front wheel drive
Luggage Space
129 l
Transmission
4, Automatic
Fuel
Petrol
Power-to-weight
77.27 hp/ton
Kerb weight
1940 lb

fuel efficiency
45.23 US MPG

acceleration 0-100 km/h
17s
price
$ 18.189
* based on
Portugal
prices
ownership cost:
annual
$ 1.682



standard equipment
Electronic Brake-force Distribution
about this car
Debuted in 2008, this Suzuki Alto Automatic belongs to the 1st generation of the Alto model. Powered by a straight 3 997cc engine this model variant achieves up to 68 hp and a maximum torque of 90 nm. In terms of performance no other car of this series does it as well as this one. It has the most powerful engine of all variants. Regarding the performance of the hatchback , it reaches a top speed of 150 km/h and takes 17 seconds to go from 0 to 100km/h. This front wheel drive version has an automatic transmission with a 4-speed gearbox. In terms of efficiency, this subcompact's combined fuel consumption is fixed at 5.2 l/100km. The Suzuki features rack & pinion steering, at the front it wears disc brakes and at the rear drum brakes. The Suzuki Alto Automatic measures 1470 mm in height, 1600 mm in width and 3500 mm in length. Its wheelbase is 2360 mm long and the track at the front is 1405 mm and at the back 1400 mm.

Note: This car profile refers to vehicles available in Po...
more