Superamerica
(Italy, 2004)
This feature requires you to be logged on autoviva
You can
login to your account
or
create a new account
.
This feature requires you to be logged on autoviva
You can
login to your account
or
create a new account
.
© photo courtesy of: Neil Fraser / RM Auctions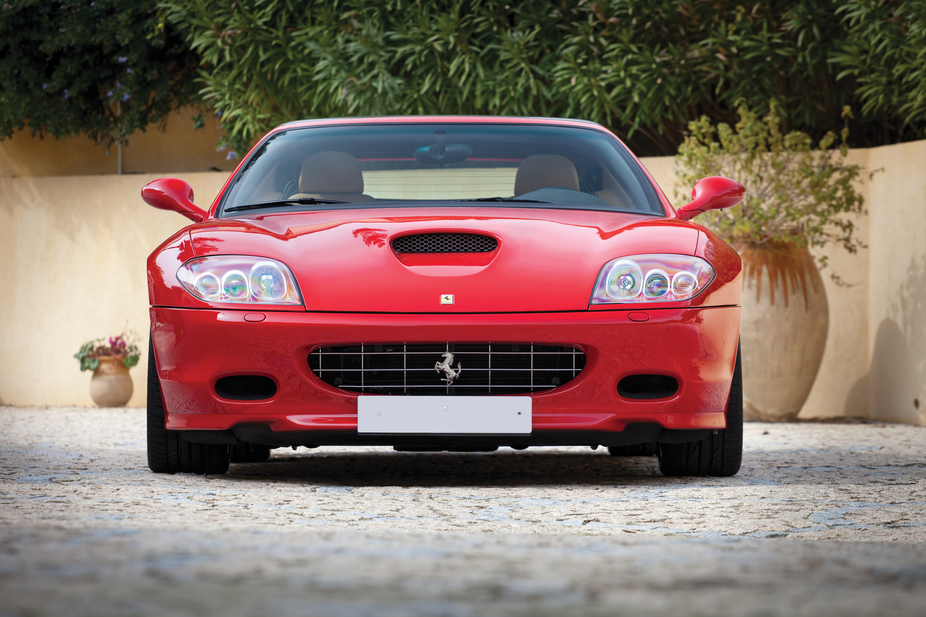 basic info

US
Engine
V 12
Type
Convertible (cabrio)
Displacement
351 cu in
Doors
2
Maximum torque
434 ft.lb @ 5250 rpm
Seats
2
Wheel Drive
Rear wheel drive
Luggage Space
--
Transmission
--
Fuel
Petrol
Power-to-weight
--
Kerb weight
--


acceleration 0-100 km/h
--

about this car
Launched in 2004, the Superamerica combines the performance capabilities of a 12-cylinder coupe with the versatility of a convertible. The model was the first to use the rotating roof technology with electrochromic glass that turns the Superamerica into a convertible in a few seconds.
The Superamerica was based on the 575M Maranello
Ferrari 575M MaranelloItaly, 2002 > 20064 photos
but received the latest version of the V12 engine with 540hp. The engine could be combined with a manual transmission or an F1 box. The model could reach 320km/h.
The model is part of a limited series that has the same name of a famous series of 12-cylinder models produced between 1956 and 1961. The Superamerica was designed by Pininfarina, with typical proportions of the V12 berlinetta Ferraris combined with an innovative rotating roof.
more