This feature requires you to be logged on autoviva
You can
login to your account
or
create a new account
.
This feature requires you to be logged on autoviva
You can
login to your account
or
create a new account
.
© photo courtesy of: Mercedes-Benz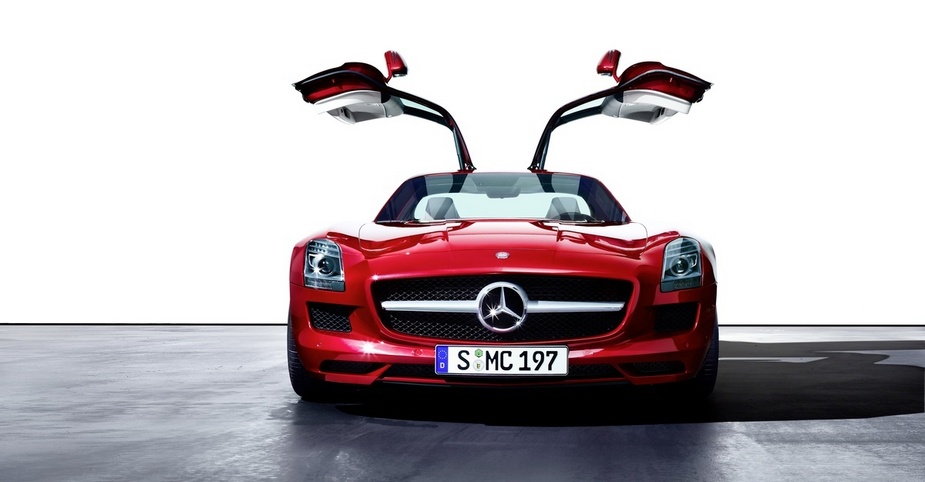 basic info

US
Engine
V 8 ( 90.0º vee)
Type
Fixed-head coupé
Displacement
379 cu in
Doors
2
Maximum torque
479 ft.lb @ 4750 rpm
Seats
2
Wheel Drive
Rear wheel drive
Luggage Space
176 l
Transmission
7, Automatic with overdrive
Fuel
Petrol
Power-to-weight
352.47 hp/ton
Kerb weight
3571 lb

fuel efficiency
17.82 US MPG

acceleration 0-100 km/h
3.80s
ownership cost:
annual
$ 4.209



competitors
Lamborghini Aventador LP 700-4
compare
about this car
The gullwing-door SLS model is the conclusion of a joint project between the Mercedes-Benz and the AMG brands, whose goal was to combine each company's efforts into creating a memorable car. The SLS AMG model is the result of the work between the experts at the Mercedes Technology Center (MTC), in Sindelfingen, and AMG's developing technicians.

In addition to its 'gullwing'-type doors, this sports supercar has an aluminium spaceframe type of body, where a 6.3-liter AMG V8 engine is fitted. The SLS AMG produces up to 571 hp, while being able to go from 0 to 100 km/h in just 3.8 seconds and to accelerate up to an electronically controlled 317 km/h speed.

As for the car's aesthetics and dynamics, Mercedes-Benz's stylists found their inspiration on aeroplanes to create a "cockpit" type of environment inside the SLS's cabin. The car's side styling also evokes the engine air openings of a jet, which ...
more
2010 iF product design award
The SLS AMG won the 2010 "iF product design award". The award is one of the world's most important design awards and has been presented since 1953. The Gullwing was chosen by a 24-member jury and was victorious in the "Transportation Design" category.
more