This feature requires you to be logged on autoviva
You can
login to your account
or
create a new account
.
This feature requires you to be logged on autoviva
You can
login to your account
or
create a new account
.
© photo courtesy of: Honda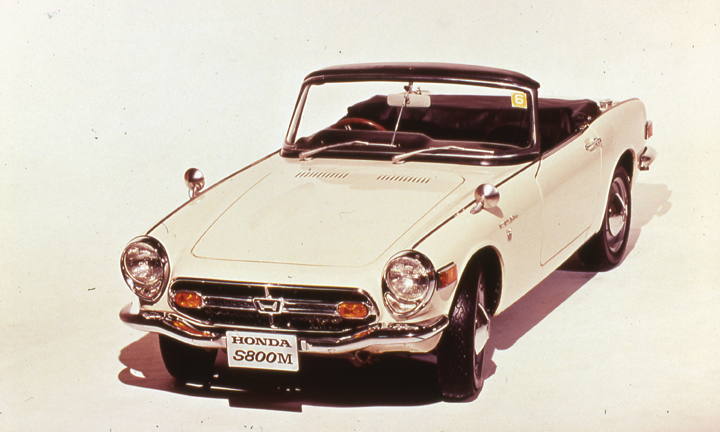 basic info

US
Engine
Straight 4
Type
Convertible (cabrio)
Displacement
48 cu in
Doors
2
Maximum torque
49 ft.lb @ 6000 rpm
Seats
2
Wheel Drive
Rear wheel drive
Luggage Space
--
Transmission
4, Manual
Fuel
Petrol
Power-to-weight
92.09 hp/ton
Kerb weight
1700 lb


acceleration 0-100 km/h
--

about this car
Honda unveiled its sports car S800 in 1965 at the Tokyo Motor Show and began its production on the following year with standard and 'SM' trim variants. Honda S800 purchasers could opt between a coupé and a roadster.

The Japanese brand released a more sophisticated upgrade of the car, which was labeled S800M, in 1968, maintaining its 70 hp however.
This agile car successfully gained popularity despite its engine noise. It was a reasonably fast car for that time and managed to score some titles in small-engine class races.
more