This feature requires you to be logged on autoviva
You can
login to your account
or
create a new account
.
This feature requires you to be logged on autoviva
You can
login to your account
or
create a new account
.
© photo courtesy of: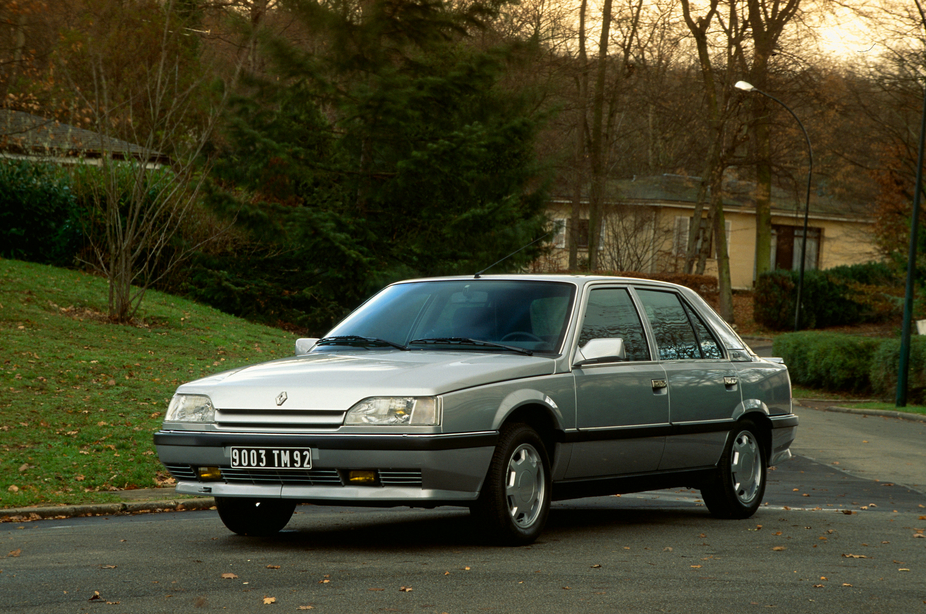 basic info

US
Engine
Straight 4
Type
Saloon (sedan)
Displacement
122 cu in
Doors
4
Maximum torque
117 ft.lb @ 3000 rpm
Seats
4/5
Wheel Drive
Front wheel drive
Luggage Space
--
Transmission
5, Manual
Fuel
Petrol
Power-to-weight
90.04 hp/ton
Kerb weight
2546 lb


acceleration 0-100 km/h
11.50s

about this car
The Renault 25 was a French-style executive model with classic and spacious styling and a number of technological innovations.

The vehicle was unveiled in December 1983. With 5 doors, a unitized steel body and plunging hood, it was a blend of performance, agility and lightness, weighing 1,100 kg – about the same as today's Clio.
Headed by Gaston Juchet, the designers came up with this aerodynamic model. The interior, designed by Marcello Gandini, was very modern for the time.

The 25 was a luxury car with a spacious cabin and dashboard open to all passengers, favoring neither driver nor passenger but all occupants. The 25 came with innovative electronics equipment – fuel gauge, onboard computer and permanent outside temperature display. It also featured an electronically controlled engine: the all-new fuel-injected V6 with a capacity of 2,849 cm3, fitted from 1987.

The Renault 25 was launched in 9 versions, with ...
more