This feature requires you to be logged on autoviva
You can
login to your account
or
create a new account
.
This feature requires you to be logged on autoviva
You can
login to your account
or
create a new account
.
© photo courtesy of: Opel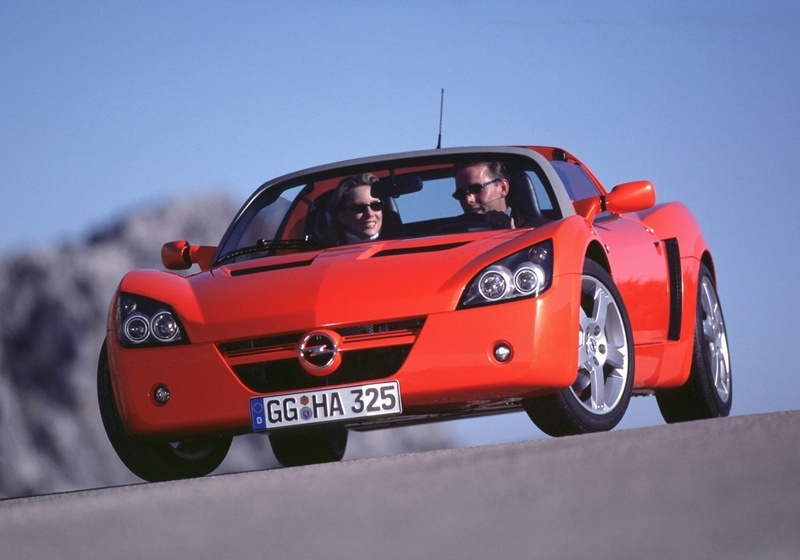 basic info

US
Engine
Straight 4
Type
Roadster
Displacement
134 cu in
Doors
2
Maximum torque
150 ft.lb @ 3000 rpm
Seats
2
Wheel Drive
Rear wheel drive
Luggage Space
--
Transmission
5, Manual
Fuel
Petrol
Power-to-weight
171.76 hp/ton
Kerb weight
1874 lb

fuel efficiency
27.67 US MPG

acceleration 0-100 km/h
5.90s

about this car
The Opel Speedster is a mid engined, two-seater sports car. The model was sold by Vauxhall as VX220 on the UK market and as Daewoo Speedster in Asia.
The Speedster/VX220 shares many features with the Lotus Elise and is characterized by strong performance and good handling. The Speedster/VX220 was manufactured at the Lotus factory in Norfolk and carried the Lotus internal model identification Lotus 116 and the code name Skipton for the 2.2N/A version and Tornado for the 2.0 L Turbo.

The aluminium tub chassis weighs only 68 kg and the car's bodywork is made of glass-reinforced plastic (GRP) resulting in a total weight of only 930 kg.

The normally aspirated version was equipped with an Opel Astra all aluminium alloy 2.2 L Z22SE engine producing 108 kW (147 PS; 145 bhp). The Turbo model, introduced in 2003, was fitted with an Opel designed cast iron block 2.0 L Z20LET engine, producing 147 kW (200 PS; 197 bhp). Opel/Vauxhall fitted the Speedster/VX2...
more