Lancer Evolution VII GTA
(Japan, 2002)
This feature requires you to be logged on autoviva
You can
login to your account
or
create a new account
.
This feature requires you to be logged on autoviva
You can
login to your account
or
create a new account
.
© photo courtesy of: Mitsubishi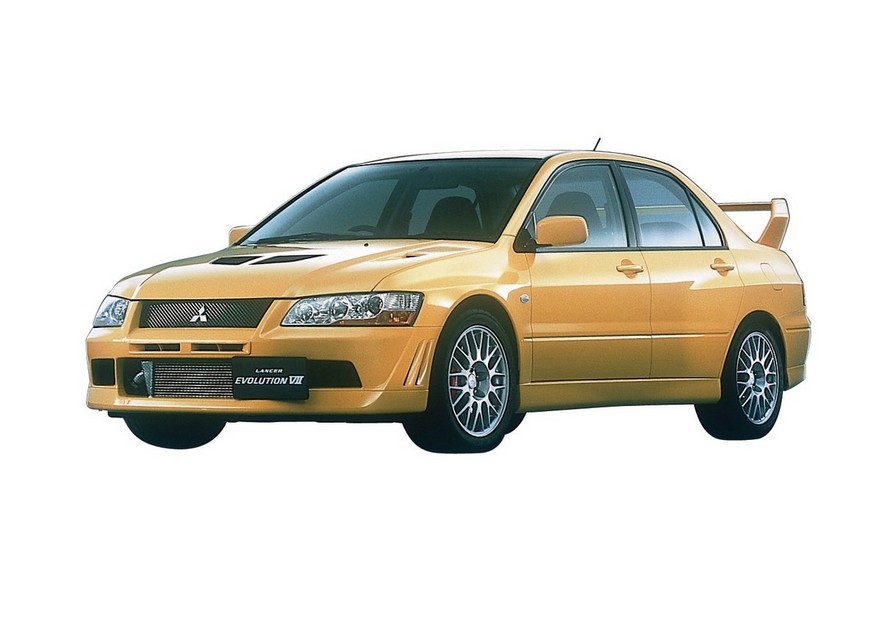 basic info

US
Engine
Straight 4
Type
Saloon (sedan)
Displacement
122 cu in
Doors
4
Maximum torque
253 ft.lb @ 3000 rpm
Seats
4/5
Wheel Drive
Four wheel drive
Luggage Space
--
Transmission
5, Automatic
Fuel
Petrol
Power-to-weight
183.78 hp/ton
Kerb weight
3263 lb


acceleration 0-100 km/h
--

about this car
Mitsubishi started the production of the 7th series Lancer Evolution in March 2001.
After the rules for entering the World Rally Championship were changed in 1998 to become a lot more flexible, Mitsubishi began to work on a much more modest roadgoing version of the Lancer Evo. The Japanese carmaker no longer needed to follow the strict Group A class rules.

The Evo VII put on some weight over the previous series and a special 1-year production GT-A edition was added to the Evo variants. The Evo GT-A was the first variant to come with an automatic drivetrain but it was only produced in 2002.
Mitsubishi stopped producing the Lancer Evo VII in January 2003.
more