Lancer Evolution V GSR
(Japan, 1998)
This feature requires you to be logged on autoviva
You can
login to your account
or
create a new account
.
This feature requires you to be logged on autoviva
You can
login to your account
or
create a new account
.
© photo courtesy of: Mitsubishi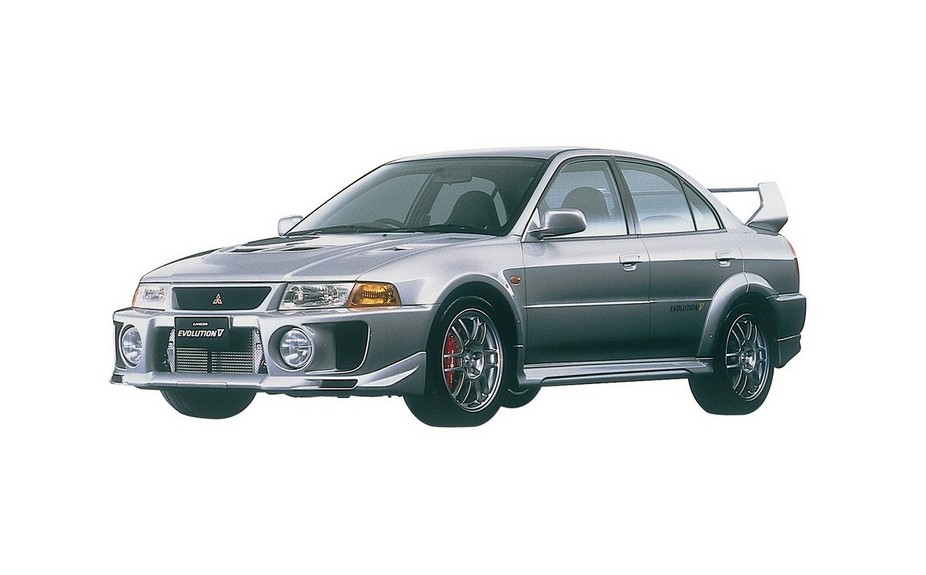 basic info

US
Engine
Straight 4
Type
Saloon (sedan)
Displacement
122 cu in
Doors
4
Maximum torque
275 ft.lb @ 3000 rpm
Seats
4/5
Wheel Drive
Four wheel drive
Luggage Space
--
Transmission
5, Manual
Fuel
Petrol
Power-to-weight
205.88 hp/ton
Kerb weight
2998 lb


acceleration 0-100 km/h
--

about this car
Mitsubishi introduced the fifth series Lancer Evolution in January 1998 after a new class was opened at the World Rally Championship – the "World Rally Car" class. Here, the competing cars no longer had to meet homologation rules; they would only have to respect the Group A standards.
When compared to the previous Evolution models, the Evo V received several mechanical improvements. When the car's production ceased in January 1999, 8.000 copies of the Evo V had been built.
more