Elise SC
(United Kingdom, 2007)
This feature requires you to be logged on autoviva
You can
login to your account
or
create a new account
.
This feature requires you to be logged on autoviva
You can
login to your account
or
create a new account
.
© photo by Konrad Andrews, licence: Attribution Share Alike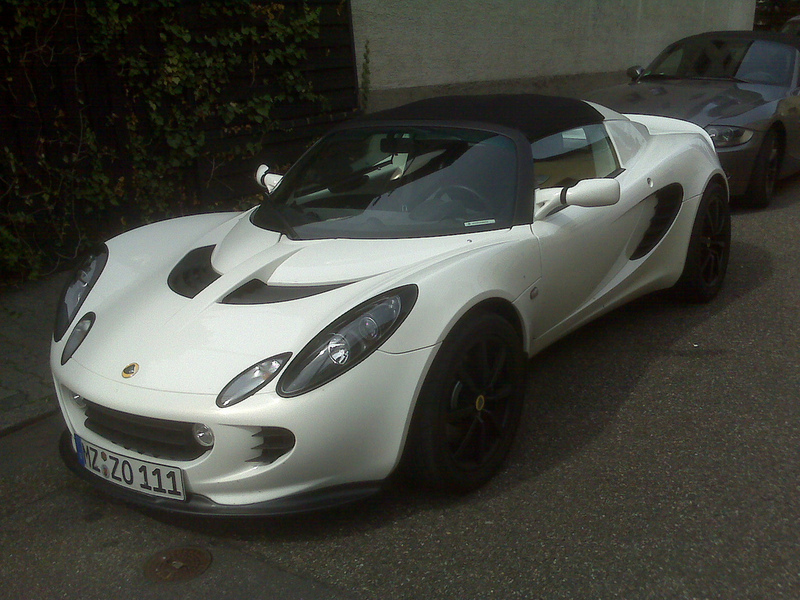 basic info

US
Engine
Straight 4
Type
Convertible (cabrio)
Displacement
110 cu in
Doors
2
Maximum torque
159 ft.lb @ 5500 rpm
Seats
2
Wheel Drive
Rear wheel drive
Luggage Space
112 l
Transmission
6, Manual with overdrive
Fuel
Petrol
Power-to-weight
243.63 hp/ton
Kerb weight
1991 lb

fuel efficiency
26.73 US MPG

acceleration 0-100 km/h
4.60s
ownership cost:
annual
$ 2.954



about this car
Debuted in 2007, the Lotus Elise SC belongs to the 2nd generation of the Elise model. With a price of $54.990, it is the highest priced version in the range. It is fitted with a 1796cc engine that produces 220 hp at 7800 rpm and a maximum torque of 215 nm. The engine is located at the middle. This version operates on petrol doing an average of 8.8 l/100km. The convertible (cabrio) achieves the highest power value compared to the other versions. The convertible (cabrio) reaches the 100km/h mark in 4.60 seconds at a top speed of 240 km/h. This rear wheel drive version has a manual transmission with a 6-speed gearbox. In terms of efficiency, this sports car variant's combined fuel consumption is fixed at 8.8 l/100km. CO2 emissions are becoming increasingly more important in car's efficiency. This version of the Elise is the most eco-friendly car of this series. It produces the least amount CO2 emissions. As for the seating arrangement, it offers space for up to 2 persons. This Lotus Eli...
more
competitors

Opel Astra 1.6 Turbo Cosmo Active Select
compare