Impreza Turbo 2000
(Japan, 2000)
This feature requires you to be logged on autoviva
You can
login to your account
or
create a new account
.
This feature requires you to be logged on autoviva
You can
login to your account
or
create a new account
.
© photo by Stephen Hynds, licence: Attribution Share Alike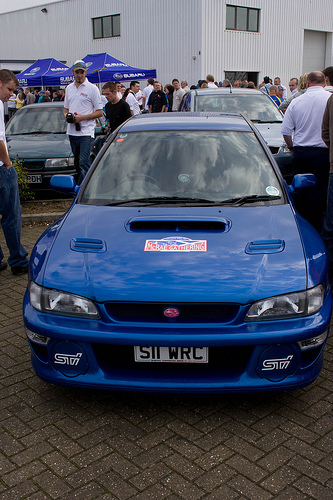 basic info

US
Engine
Flat 4
Type
Saloon (sedan)
Displacement
122 cu in
Doors
4
Maximum torque
214 ft.lb @ 4000 rpm
Seats
4/5
Wheel Drive
Four wheel drive
Luggage Space
--
Transmission
5, Manual
Fuel
Petrol
Power-to-weight
176.52 hp/ton
Kerb weight
2723 lb

fuel efficiency
23.29 US MPG

acceleration 0-100 km/h
6.30s

about this car
The Subaru Impreza was debuted in 1993. The turbocharged version is identical to the other versions, except from the increased power of the car.

The turbo version of the Impreza was a very successful road car since it had a powerful engine at a relative affordable price.

This version led to the introduction of several other turbocharged cars that were only available in Japan. The first generation of Impreza turbos wasn't marketed in the United States of America, but it was very popular in Europe.
more