Impreza 2.5 WRX STI
(Japan, 2011)
This feature requires you to be logged on autoviva
You can
login to your account
or
create a new account
.
This feature requires you to be logged on autoviva
You can
login to your account
or
create a new account
.
© photo courtesy of: Subaru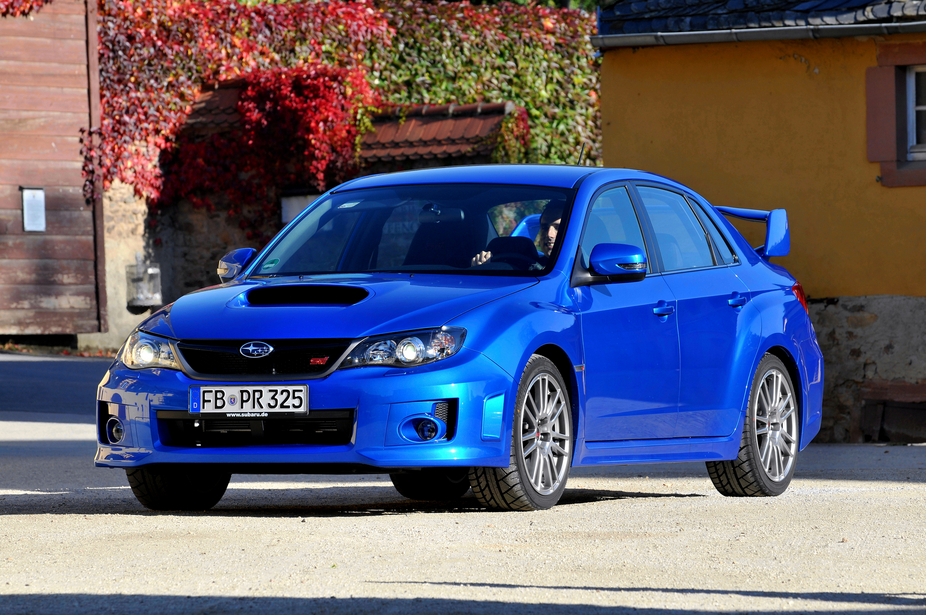 basic info

US
Engine
Flat 4
Type
Saloon (sedan)
Displacement
150 cu in
Doors
4
Maximum torque
300 ft.lb @ 4000 rpm
Seats
5
Wheel Drive
Four wheel drive
Luggage Space
420 l
Transmission
6, Manual
Fuel
Petrol
Power-to-weight
199.34 hp/ton
Kerb weight
3318 lb

fuel efficiency
22.4 US MPG

acceleration 0-100 km/h
5.2s
ownership cost:
annual
$ 3.163



standard equipment
Steering adjustment rake and reach
Electronic Brake-force Distribution
competitors

BMW 640i Cabriolet

BMW 1 Series M Coupé
compare
about this car
This Subaru Impreza 2.5 WRX STI was unveiled in 2011. It belongs to Impreza's 3rd generation, with the code name GE / GH / GR. The 2457cc front mounted engine of the version has a power output of 300 hp at 6000 rpm and a maximum torque of 407 nm. The version uses petrol as fuel. This Impreza 2.5 WRX STI features the biggest engine offered. This saloon (sedan) accelerates from 0 to 100 km/h in 5.2 seconds and reaches a top speed of 255 km/h. The vehicle has good values it terms of speed when compared to the other versions on this series. It is the fastest version with a higher top speed. The vehicle has a transmission with 6 speeds and manual gearbox with four wheel drive. The consumption is directly linked to these numbers. It does an average of 10.5 l/100km. 243 g/km is the total of CO2 emissions that this car produces. This Subaru features rack & pinion steering, and it wears disc brakes. It is a saloon (sedan) and has 4 doors and 5 seats.

Note: The data on this car pro...
more