Imperial
(United Kingdom, 1938)
This feature requires you to be logged on autoviva
You can
login to your account
or
create a new account
.
This feature requires you to be logged on autoviva
You can
login to your account
or
create a new account
.
© photo by dedliNZ, licence: Attribution Non Commercial No Derivatives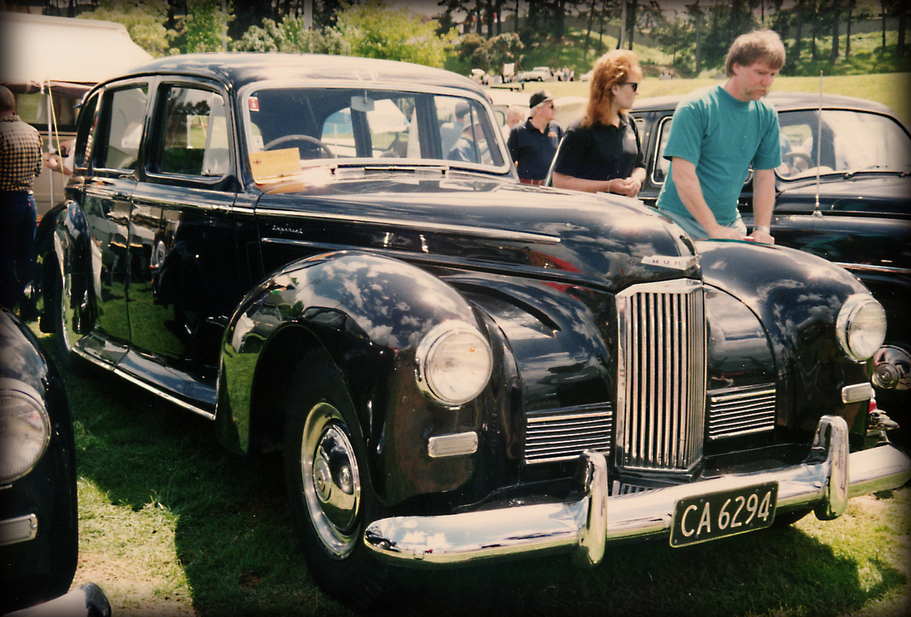 basic info

US
Engine
Straight 6
Type
--
Displacement
249 cu in
Doors
--
Maximum torque
--
Seats
--
Wheel Drive
Rear wheel drive
Luggage Space
--
Transmission
4, Manual
Fuel
Petrol
Power-to-weight
53.02 hp/ton
Kerb weight
4200 lb


acceleration 0-100 km/h
--

about this car
Introduced as the Snipe Imperial in 1938, the Imperial was the flagship of the Humber range. Initially there wasn't much to distinguish the Imperial from a regular garden Snipe, aside from the steel spoke wheels, though the sports sedan did receive some rather stylish razor-edge lines.


A six-cylinder 4086cc side-valve engine was unable to deliver much more than 15mpg, much less when pushed along, but the gearbox was strong and the overall package was considered close to indestructable. Brakes were hydraulic.


After an 11 year break from the beginning of hostilities in 1939, the Imperial was back as the Imperial II in 1950. This time a whopping 17 and-a-half feet long, it required a two-piece propshaft to cope with the extra length. The Humber Imperial shared its body and mechanicals with the Pullman, which was slightly more upmarket with a passenger/driver division.


In 1951 came the Imperial III, which aside from an...
more