This feature requires you to be logged on autoviva
You can
login to your account
or
create a new account
.
This feature requires you to be logged on autoviva
You can
login to your account
or
create a new account
.
© photo courtesy of: Honda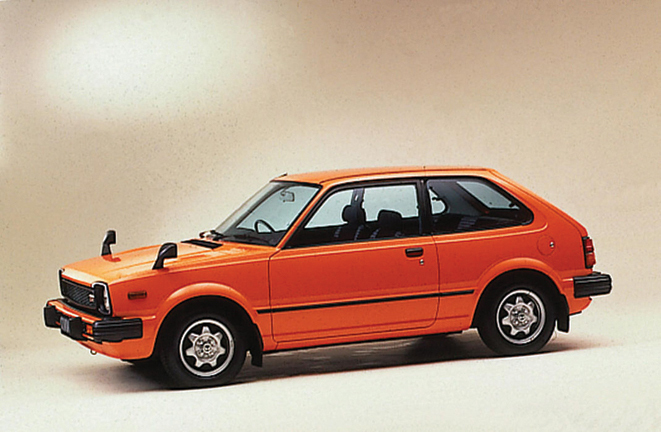 basic info

US
Engine
Straight 4
Type
Saloon (sedan)
Displacement
71 cu in
Doors
--
Maximum torque
68 ft.lb @ 3000 rpm
Seats
4/5
Wheel Drive
Front wheel drive
Luggage Space
--
Transmission
4, Manual
Fuel
Petrol
Power-to-weight
77.63 hp/ton
Kerb weight
1448 lb


acceleration 0-100 km/h
--

you might want to read about:
Civic Gen.1
The Honda Civic was premiered in 1973, right when the 1970's oil crisis struck. This was actually a good timing for the Japanese brand because its rather economic model was much more affordable than its North American rivals, overcoming them on sales success. In fact, the Japanese car industry has a long-set tradition for affordable and economic high quality vehicles. The first generation Honda Civic had its sole assembly line at Honda's factory of Suzuka, Japan. The production...
more