view full article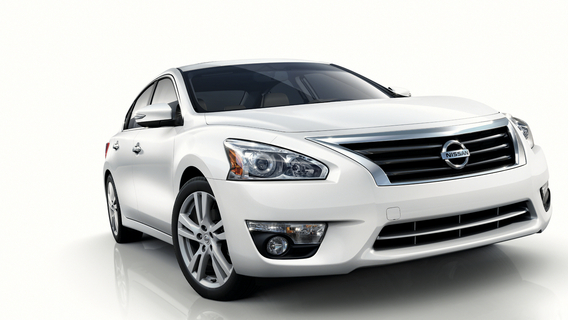 It seems like Nissan has been teasing its next generation Altima for ages, and when it finally unveiled the car, it let the world know everything including prices and specs. Nissan opted to stick with two models, and surprisingly neither one of them are hybrids. Regardless, Nissan is claiming 38mpg highway for the four-cylinder model.

In terms of looks the new Altima is like a baby Maxima. The Maxima is a little more daring in its styling but not by much. From the side it could almost be a Maxima if you did not know better. The two lowest trim levels get 16in wheels, but all of the others get 17in wheels with 18in options.

Inside, Nissan is giving buyers standard Bluetooth with optional navigation that includes apps like Pandora. Also available are lane departure warning, blind spot warning and moving object detection.

Power comes from either a 2.5l four-cylinder with 182hp or a 3.5l V6 with 270hp. Both engines use a CVT transmission, and Nissan is claiming that the four-cylinder is good for 27mpg city and 38mpg highway fuel economy. While the V6 uses 22mpg city and 30mpg highway.

Prices excluding a $780 destination charge on all models start at $21,500 for a base Altima and range up to $30,080 for a V6 Altima SL. The least expensive V6-powered version is the Altima S for $25,360.
view full article