Ranger 3.2 Duratorq TDCi WildTrak
(United Kingdom, 2011)
This feature requires you to be logged on autoviva
You can
login to your account
or
create a new account
.
This feature requires you to be logged on autoviva
You can
login to your account
or
create a new account
.
© photo courtesy of: Ford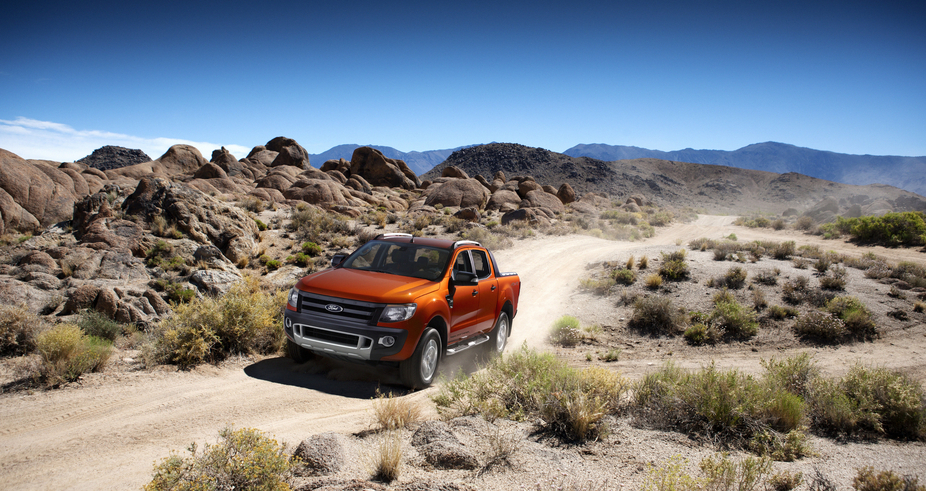 basic info

US
Engine
--
Type
--
Displacement
--
Doors
0
Maximum torque
--
Seats
--
Wheel Drive
--
Luggage Space
--
Transmission
--
Fuel
Diesel
Power-to-weight
--
Kerb weight
--


acceleration 0-100 km/h
--

about this car
The Ranger WildTrak includes 18 inch wheels, a "sports hoop" over the cargo area, a roof rack and a WildTrak graphics package. The WildTrak isn't just about style; it offers 9 inches (23cm) of ground clearance and can safely traverse 31.5 (80cm) of water. Towing capacity is 7,370 lbs. (3350 kg).
Inside, the WildTrak barrows a little bling from it's big brother, the F-150 SVT Raptor. The seats are trimmed in leather, mesh & fabric with orange stitching; insert accents, embroidered headrests and a sprinkling of faux carbon fiber. Additionally, you'll find a premium sound system, air conditioning, Bluetooth, SatNav and iPod connectivity among the conveniences. The glove box will even hold a standard laptop.
It is powered by a 3.2-liter four cylinder Duratorq TDCi engine that has a power output of 200 hp and is matted with a six-speed automatic transmission. Ford has also included a s...
more