This feature requires you to be logged on autoviva
You can
login to your account
or
create a new account
.
This feature requires you to be logged on autoviva
You can
login to your account
or
create a new account
.
© photo by 3, licence: Attribution Share Alike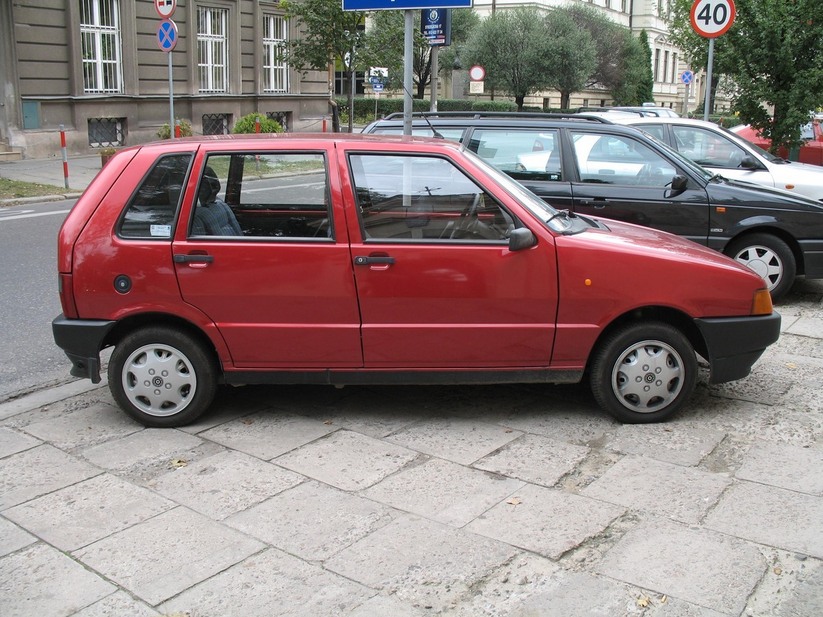 basic info

US
Engine
Straight 4
Type
Hatchback
Displacement
76 cu in
Doors
5
Maximum torque
82 ft.lb @ 2250 rpm
Seats
4/5
Wheel Drive
Front wheel drive
Luggage Space
--
Transmission
5, Manual
Fuel
Petrol
Power-to-weight
79.91 hp/ton
Kerb weight
1876 lb


acceleration 0-100 km/h
13.20s

about this car
In 1989 the Fiat Uno underwent a significant restyling and it was relaunched in September as the Mk2 Uno. Both exterior and interior features got to be adjusted and improved. Fiat stopped producing the second generation Uno in its Italian factories in 1995, where more then 6 million Mk2 Uno copies had been built.

The Uno was taken off the western European car markets at the same time and Fiat launched a new model (the Punto) to replace it there.
more