Punto 1.9 JTD Sporting
(Italy, 2003)
This feature requires you to be logged on autoviva
You can
login to your account
or
create a new account
.
This feature requires you to be logged on autoviva
You can
login to your account
or
create a new account
.
© photo by jingdianqiche, licence: Attribution Share Alike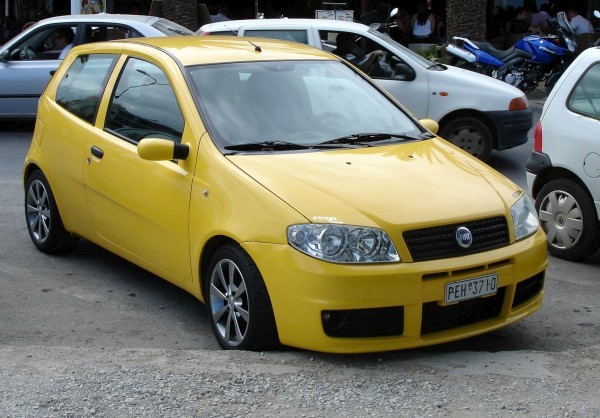 basic info

US
Engine
Straight 4
Type
Hatchback
Displacement
117 cu in
Doors
3
Maximum torque
145 ft.lb @ 1500 rpm
Seats
4/5
Wheel Drive
Front wheel drive
Luggage Space
--
Transmission
5, Manual
Fuel
Diesel
Power-to-weight
80.77 hp/ton
Kerb weight
2293 lb

fuel efficiency
44.38 US MPG

acceleration 0-100 km/h
12.20s

you might want to read about:
Punto Gen.2
The Fiat Punto is a supermini launched in September 1993. The Italian brand has always been traditionally strong in the supermini segment, with models such as the 500 or Panda and with the Punto an entirely new model was introduced. In 1999 Fiat introduced the second generation of the Punto. The model was again offered as three- and four- door version but the differences between these versions received more emphasis now. Also the chassis was reviewed, now using interconnected wheel r...
more