This feature requires you to be logged on autoviva
You can
login to your account
or
create a new account
.
This feature requires you to be logged on autoviva
You can
login to your account
or
create a new account
.
© photo courtesy of: Fiat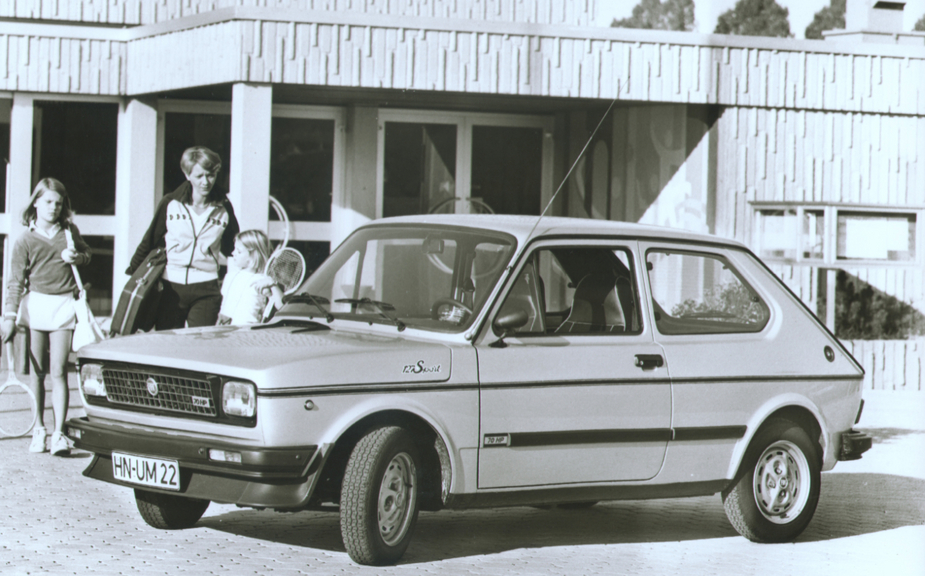 basic info

US
Engine
Straight 4
Type
Saloon (sedan)
Displacement
64 cu in
Doors
3
Maximum torque
61 ft.lb @ 4500 rpm
Seats
4
Wheel Drive
Rear wheel drive
Luggage Space
--
Transmission
4, Manual
Fuel
Petrol
Power-to-weight
91.61 hp/ton
Kerb weight
1709 lb


acceleration 0-100 km/h
--

about this car
The Fiat 127 Sport was marketed from summer 1978 onwards. It had a different syling and delivered increased power with the ohc 1050 cc engine.
The compression ration was 8:1 for this variant, it also featured a new valve arrangement, larger valves and a twin-choke carburettor. These changes resulted in a power output of 70 bhp at 3500 rpm and an increased top speed of 160 km/h. The chassis and suspension were also modified with stronger brakes, a stiffer anti-roll-bar at the front and wider tyres.
The styling modifications included a new front grille, a new front and rear bumperspoiler and side rubbing strips. The interior was also re-worked.
more