This feature requires you to be logged on autoviva
You can
login to your account
or
create a new account
.
This feature requires you to be logged on autoviva
You can
login to your account
or
create a new account
.
© photo by swgn, licence: Attribution Non Commercial No Derivatives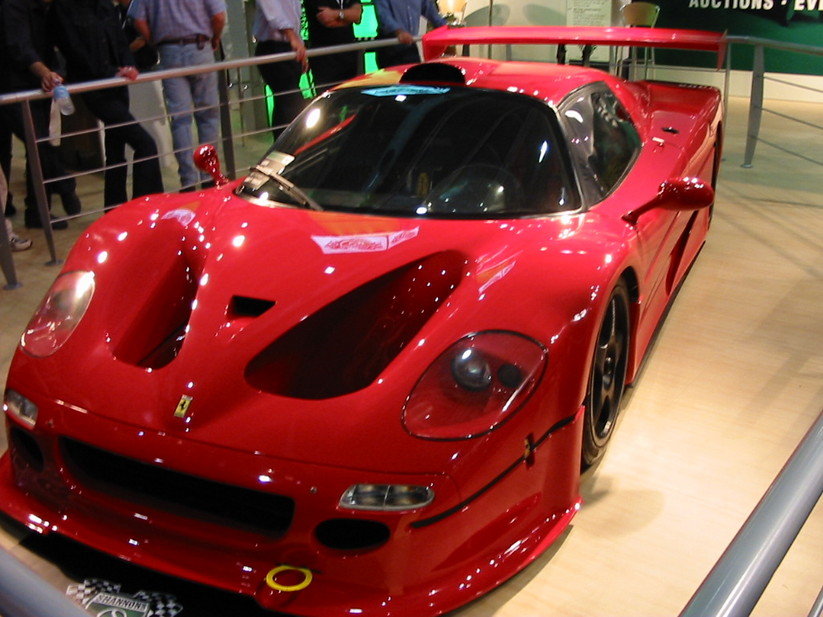 basic info

US
Engine
V 12 ( 65.0º vee)
Type
Targa top
Displacement
287 cu in
Doors
2
Maximum torque
384 ft.lb
Seats
2
Wheel Drive
Rear wheel drive
Luggage Space
--
Transmission
6, Manual
Fuel
Petrol
Power-to-weight
837.93 hp/ton
Kerb weight
2000 lb


acceleration 0-100 km/h
--

about this car
Based on the F50
Ferrari F50Italy, 1995 > 19974 photos
1 video
, Ferrari built the F50 GT to compete on the international GT racing category. Although it was developed entirely in-house by the Italian brand, the three units were built with the help of Dallara and ATR.
Compared to the road car, the most notable changes were the air intake on the roof, the different rear wing with central strut and a rear diffuser. With a same size engine as the F50, a clutch with carbon-fibre disks and a sequential gearbox, the F50 GT was substantially more powerfull than the F50.
Although the GT car clocked some very impressive speeds at Fiorano, because Ferrari was concentrating most of its energies in Formula 1, the project was never followed up.
more