eRikscha design Concept
(Germany, 2010)
This feature requires you to be logged on autoviva
You can
login to your account
or
create a new account
.
This feature requires you to be logged on autoviva
You can
login to your account
or
create a new account
.
© photo courtesy of: Maybach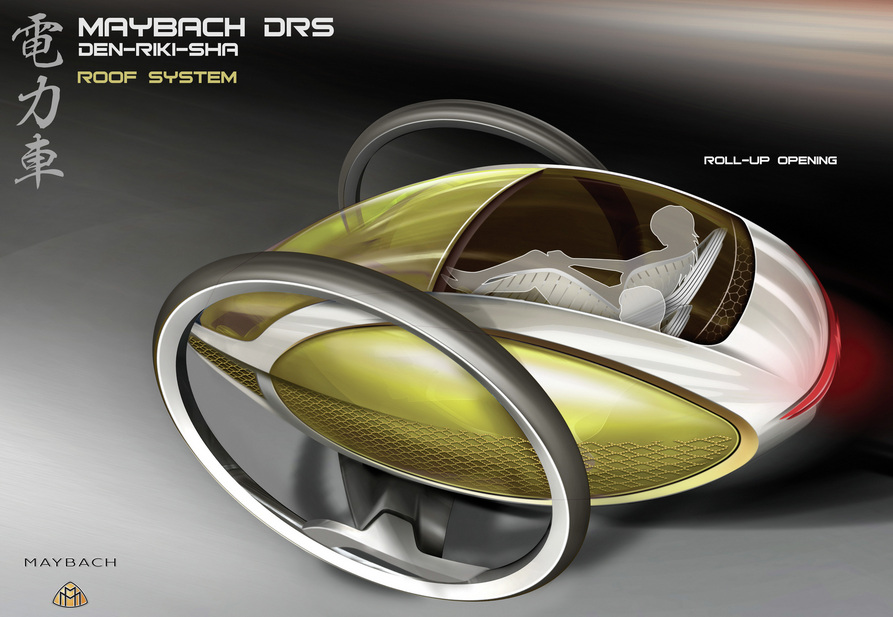 basic info

US
Engine
--
Type
--
Displacement
--
Doors
--
Maximum torque
--
Seats
--
Wheel Drive
--
Luggage Space
--
Transmission
--
Fuel
--
Power-to-weight
--
Kerb weight
--


acceleration 0-100 km/h
--

about this car
For its submission to the 2010 LA Design Challenge, Maybach was envisioning a radically new car culture that will arise in the near future, aligned with modern architecture, infrastructure and nature. A variety of future automotive designs will grow, commensurate, with newly available energy sources, drive systems and alternative production methods. Light, transparent designs with sculptured elegance and an extensive range of comfort and safety options are finding their way into a new eco-conscious world.
The MAYBACH DRS was designed to embody these attributes and leverage the traditional values of the classic "Jin-Riki-Sha" (human powered rickshaw), which originated in Tokyo circa 1870. Beauty, luxury and technical innovation characterize the DRS. It is a futuristic composition of ultra-light construction with a luxurious exterior and interior.
The MAYBACH will also be the first worldwide NMV (Naturally Manufactured Vehicle): Per a complex metamorphosis, a...
more