Dino 206 GT
(Italy, 1968)
This feature requires you to be logged on autoviva
You can
login to your account
or
create a new account
.
This feature requires you to be logged on autoviva
You can
login to your account
or
create a new account
.
© photo by JiteshJagadis, licence: Attribution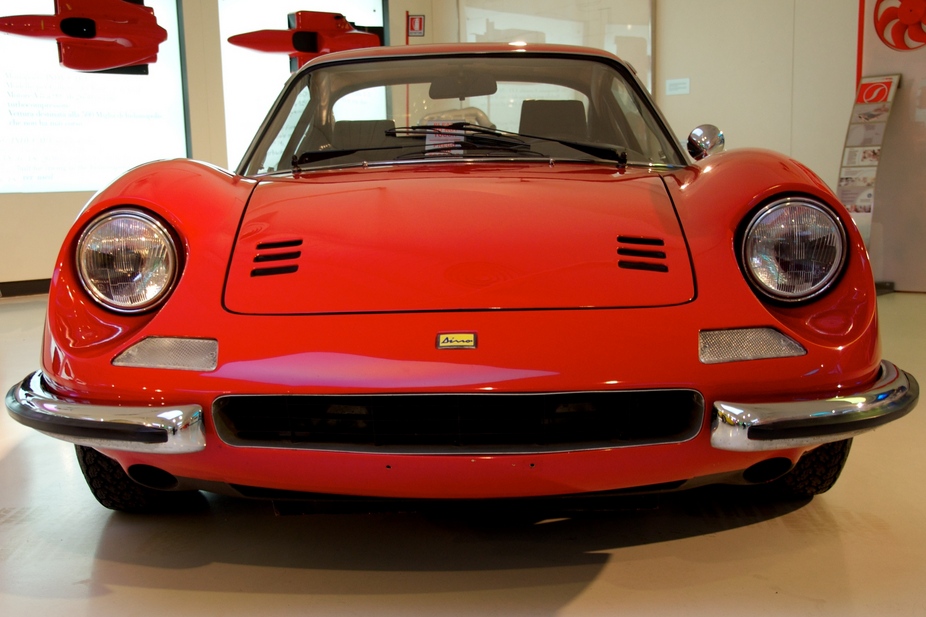 basic info

US
Engine
V 6 ( 65.0º vee)
Type
Fixed-head coupé
Displacement
121 cu in
Doors
2
Maximum torque
138 ft.lb @ 6500 rpm
Seats
2
Wheel Drive
Rear wheel drive
Luggage Space
--
Transmission
5, Manual
Fuel
Petrol
Power-to-weight
160.53 hp/ton
Kerb weight
2513 lb


acceleration 0-100 km/h
--

about this car
When released in 1968, the 206 GT was just badged Dino, without reference to Ferrari, a line created to market more affordable Ferrari's sport cars. It was marketed as an "almost" Ferrari.

The choice of the name was Enzo Ferrari's way of paying tribute to his son, Alfredo "Dino" Ferrari, that had died in 1956 from muscular dystrophy. Dino had convinced his father to produce a new line of race cars with a 1.5 V6 engine. He was involved in the creation of the new motor even when he was taken to the hospital, where he and Vittorio Jano discussed the construction of the engine. Dino didn't live to see the new engine finished.

The 206 GT production was discontinued in August 1969, after 150 units being assembled. The 246 GT, a more powerful version, was already on the forge.
more