Countach Prototype
(Italy, 1971)
This feature requires you to be logged on autoviva
You can
login to your account
or
create a new account
.
This feature requires you to be logged on autoviva
You can
login to your account
or
create a new account
.
© photo courtesy of: Lamborghini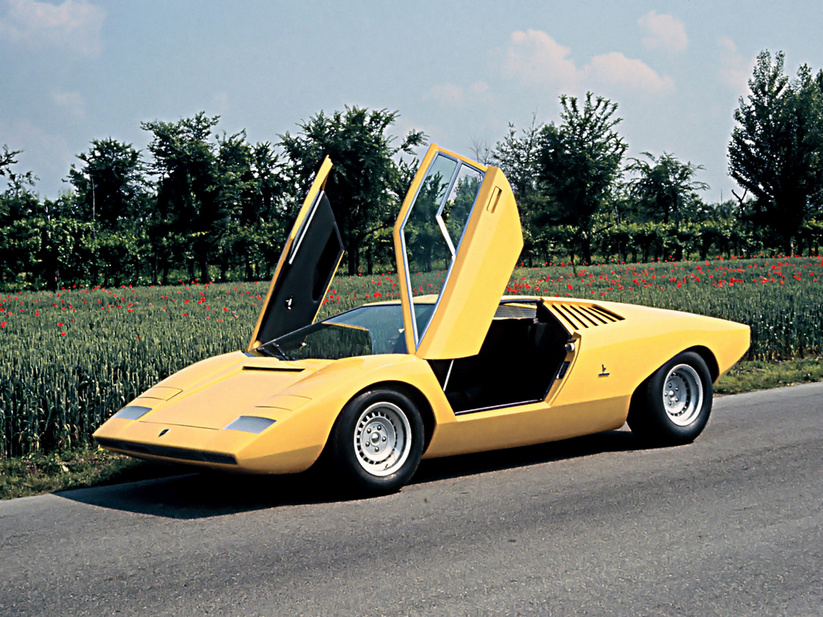 basic info

US
Engine
V 12 ( 60.0º vee)
Type
Fixed-head coupé
Displacement
303 cu in
Doors
2
Maximum torque
330 ft.lb @ 5750 rpm
Seats
2
Wheel Drive
Rear wheel drive
Luggage Space
--
Transmission
5, Manual
Fuel
Petrol
Power-to-weight
394.69 hp/ton
Kerb weight
2491 lb


acceleration 0-100 km/h
--

about this car
The prototype that revolutionised the supercar world was introduced at the Geneva Auto Show in 1971 and the full name LP500 stood for "Longitudionale Posteriore" referring to the engine position as rear-mounted with a longitudinal configuration and 500 from the engine displacement. The car was designed by Marcello Gandini and was strongly inspired by Alfa-Romeo Carabo concept. This first show car had a digital dashboard, not an analog one as we are used to in the production versions of the car. It also had a computer that monitored important information for a sports car as: tyre pressure, brakes condition, oil pressure, etc.
Two prototypes were built, one yellow and one red with minor differences.
more