Corvette ZR1
(United States of America, 2007)
This feature requires you to be logged on autoviva
You can
login to your account
or
create a new account
.
This feature requires you to be logged on autoviva
You can
login to your account
or
create a new account
.
© photo courtesy of: Chevrolet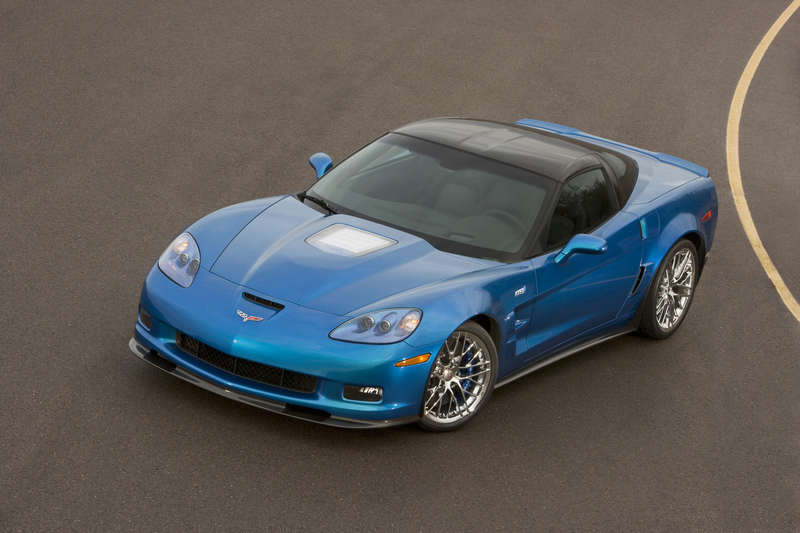 basic info

US
Engine
V 8 ( 90.0º vee)
Type
Fixed-head coupé
Displacement
378 cu in
Doors
2
Maximum torque
604 ft.lb @ 3800 rpm
Seats
2
Wheel Drive
Rear wheel drive
Luggage Space
634 l
Transmission
6, Manual with overdrive
Fuel
Petrol
Power-to-weight
429.05 hp/ton
Kerb weight
3325 lb


acceleration 0-100 km/h
3.6s
ownership cost:
annual
$ 4.319



about this car
The Chevrolet Corvette ZR1 is a high performance version of the Chevrolet Corvette C6.
Its' engine designated LS9 is a a heavily modified version of the LS3. The V8 powertrain produces 647 hp and torque of 819 Nm and was the most powerfull production Corvette.

The engine was fitted with a sixth-generation Eaton TVS R2300 roots 4-lobe supercharger with intercoolers from Behr, utilizing an air-to-water, dual-brick design. For this model Corvette used for the first time oil squirters under each piston help cool the pistons and cylinder walls. Connecting rods and the inlet valve are made of titanium, while the heads are made from a special heat resistant aluminum alloy. Thanks to the addition of the supercharger to the 6.2 liter LS9, Chevrolet was able to reduce the camshaft lift of the LS7, achieving higher horsepower.

Thanks to the 6.2 V8 engine the Corvette ZR1 is able to reach a top speed of 330km/h.

more
competitors
Lamborghini Aventador LP 700-4
compare