Cooper
(United Kingdom, 1961)
This feature requires you to be logged on autoviva
You can
login to your account
or
create a new account
.
This feature requires you to be logged on autoviva
You can
login to your account
or
create a new account
.
© photo courtesy of: Mini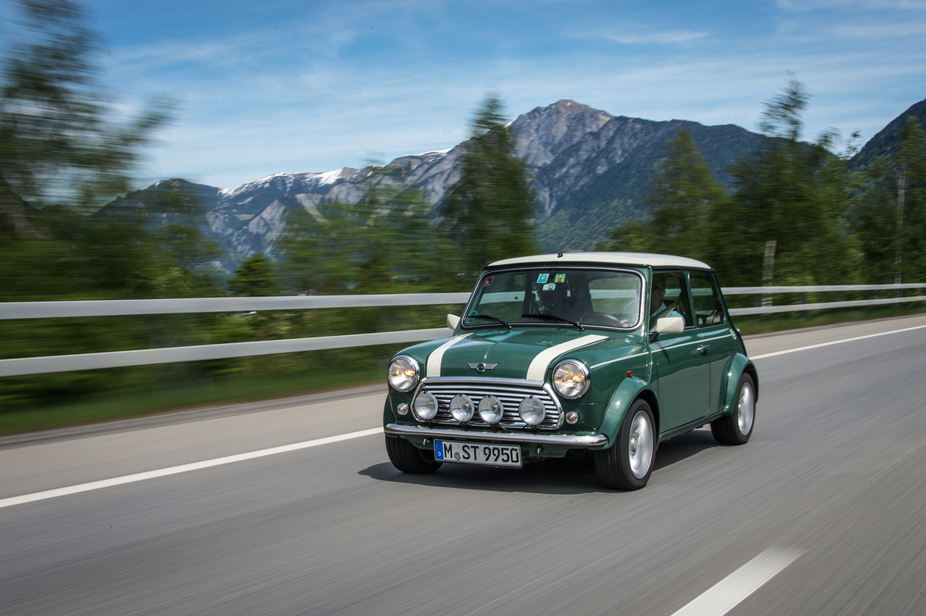 basic info

US
Engine
Straight 4
Type
Saloon (sedan)
Displacement
78 cu in
Doors
2
Maximum torque
67 ft.lb @ 3000 rpm
Seats
4/5
Wheel Drive
Front wheel drive
Luggage Space
--
Transmission
4, Manual
Fuel
Petrol
Power-to-weight
87.77 hp/ton
Kerb weight
1532 lb

fuel efficiency
34.24 US MPG

acceleration 0-100 km/h
11.00s

about this car
The Mini Cooper is the most desired and expensive Mini models. It's a collector piece with clubs and events completely dedicated to it. Released in 1961, the Mini Cooper quickly became the "must have car" for all sorts of people, from the regular Joe to the rock superstar. The production of this version ended in 1964.

The racing potential of the Mini was spotted by John Cooper, specialized in Formula 1 and rally car design. First discarded by Min's designer, Issigonis, the idea was then embraced by the British Motor Company, the Mini producer. It took 23 months for the racing version of the Mini to be completed.

The Mini Cooper was lighter, powerful and easier to drive than the original Mini. It had several improvements aside the upgraded engine: front disc brakes, remote gearchange and a close ratio gearbox.

Through the years different versions of the Mini Cooper have been produced with better motors and followin...
more