This feature requires you to be logged on autoviva
You can
login to your account
or
create a new account
.
This feature requires you to be logged on autoviva
You can
login to your account
or
create a new account
.
© photo courtesy of: Caparo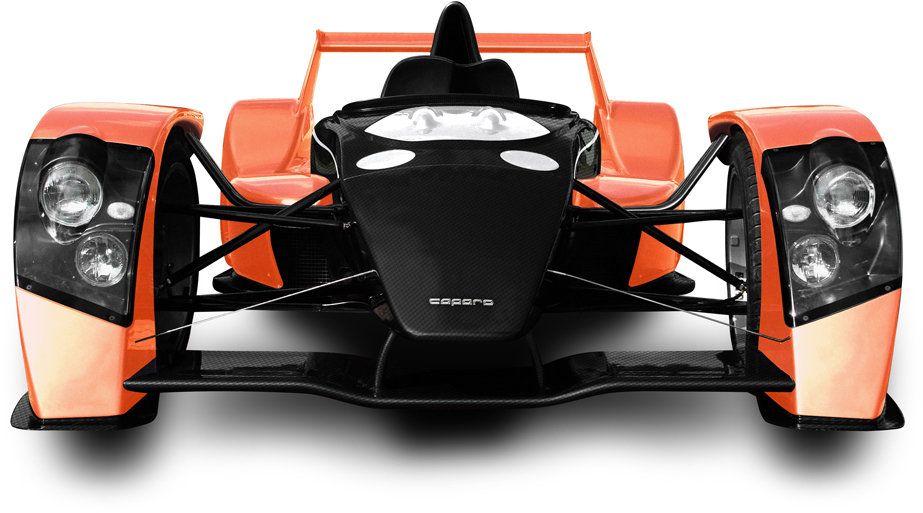 basic info
Engine
V 8 ( 90.0º vee)
Type
Fixed-head coupé
Displacement
3494 cc
Doors
--
Maximum torque
420 Nm @ 9000 rpm
Seats
2
Wheel Drive
Rear wheel drive
Luggage Space
--
Transmission
6, sequential manual
Fuel
Petrol
Power-to-weight
1060 hp/ton
Kerb weight
550 kg

fuel efficiency
9.1 l/100km

acceleration 0-100 km/h
2.5s

about this car
The F1 inspired Caparo T1 was developed by members of the team that was involved in the development of the McLaren F1.

The exterior of the car is similar to a racing F1 car and features a very distinctive set of tailpipes and louvers.

With a price of £208.400, it is the lowest priced in the range at launch. Powered by a 3494cc engine, the version has a power output of 583 hp. It measures 1076 mm in height, 1924 mm in width and 4066 mm in length. Its wheelbase is 2900 mm long and the track at the front is 1664 mm and at the back 1623 mm.

The T1 was featured in BBC's Top Gear and surpassed the Koenigsegg CCX in the show's Power Board.
more
competitors

Volkswagen Passat CC 3.6 V6 FSI DSG 4Motion

Koenigsegg Agera
compare