This feature requires you to be logged on autoviva
You can
login to your account
or
create a new account
.
This feature requires you to be logged on autoviva
You can
login to your account
or
create a new account
.
© photo courtesy of: Bugatti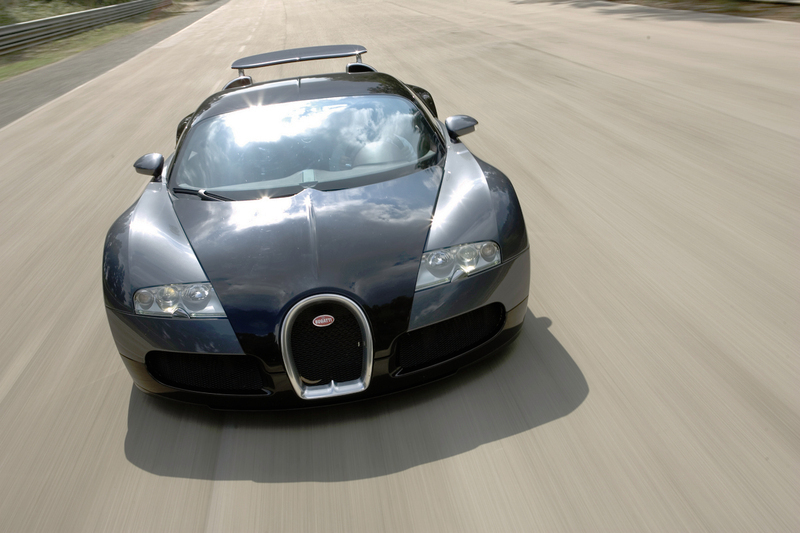 basic info

US
Engine
W 16 ( 15.0º vee)
Type
Fixed-head coupé
Displacement
488 cu in
Doors
2
Maximum torque
922 ft.lb @ 2200 rpm
Seats
2
Wheel Drive
Four wheel drive
Luggage Space
--
Transmission
7, semi-automatic
Fuel
Petrol
Power-to-weight
530.19 hp/ton
Kerb weight
4162 lb

fuel efficiency
9.76 US MPG

acceleration 0-100 km/h
2.50s

about this car
Bugatti Veyron 16.4 was unveiled in 2005 and it was named after french racing driver Pierre Veyron, who won the 24 Hours of Le Mans in 1939 while driving a Bugatti racing car. It is one of the fastest and most expensive cars in the world. At its launch the supercar was considered the fastest street legal production car until 2007 when the SSC Ultimate Aero took the title. The record was later claimed once again by Bugatti, this time with the Veyron Super Sport.
The Veyron was designed and developed by the Volkswagen Group and it was based on the Bentley Hunaudieres concept. The chief designer was Hartmut Warkuss and the exterior design was left in the hands of Jozef Kabaň.
The Veyron 16.4 is powered by a W16 7993 cc engine that delivers up to 1001 hp and produces 2200 Nm of maximum torque. It is equipped with a semi-automatic 7 gearbox and has a four wheel drive layout. Reaching the 100km/h mark in 2.50 seconds at a top speed of 407 km/h, this Veyron featur...
more
competitors

Bristol Fighter T

Shelby SuperCars Ultimate Aero

Zenvo ST1
compare