Giulietta Sprint Zagato
(Italy, 1959)
This feature requires you to be logged on autoviva
You can
login to your account
or
create a new account
.
This feature requires you to be logged on autoviva
You can
login to your account
or
create a new account
.
© photo courtesy of: Alfa Romeo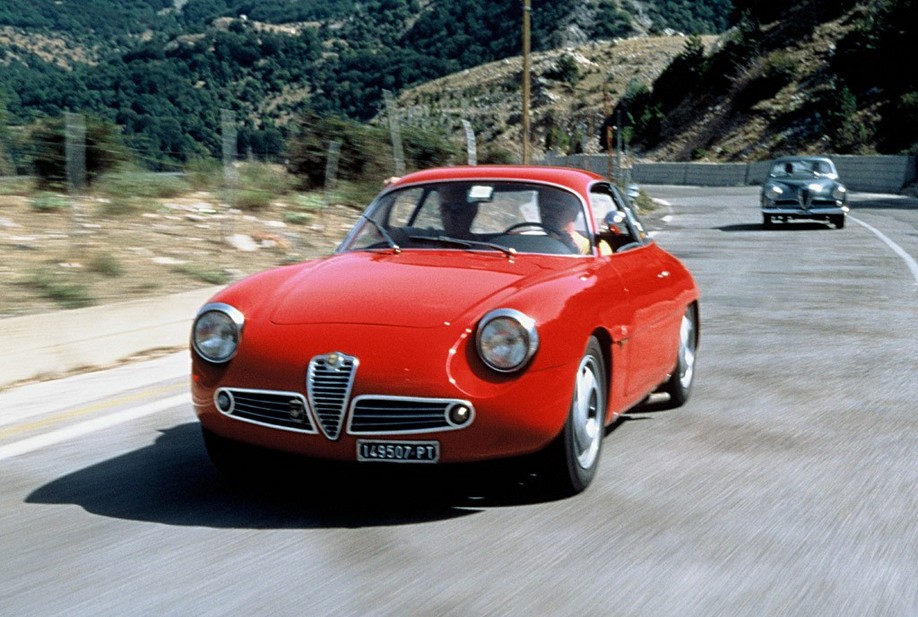 basic info

US
Engine
Straight 4
Type
Fixed-head coupé
Displacement
79 cu in
Doors
2
Maximum torque
83 ft.lb @ 4500 rpm
Seats
2
Wheel Drive
Rear wheel drive
Luggage Space
--
Transmission
5, Manual
Fuel
Petrol
Power-to-weight
128.66 hp/ton
Kerb weight
1731 lb


acceleration 0-100 km/h
--

about this car
The Giulietta Sprint Zagato, or just SZ, was built from 1959 to 1963. Alfa Romeo gave the Carrozzeria Zagato the task of completing a new model based on the floorpan of the Sprint Speciale, or SS. The Carrozeria Zagato turned Giulietta into a high performance car that proved to be great competitor on the tracks. Favored by those starting to race, the Giulietta SZ was actually the car that led many to professional driving. So, despite being a production car, Giulietta SZ turned out to be a very successful version on the tracks with few specifications changes.
more