159 Sportwagon 2.0 JTDM
(Italy, 2009)
This feature requires you to be logged on autoviva
You can
login to your account
or
create a new account
.
This feature requires you to be logged on autoviva
You can
login to your account
or
create a new account
.
© photo courtesy of: Alfa Romeo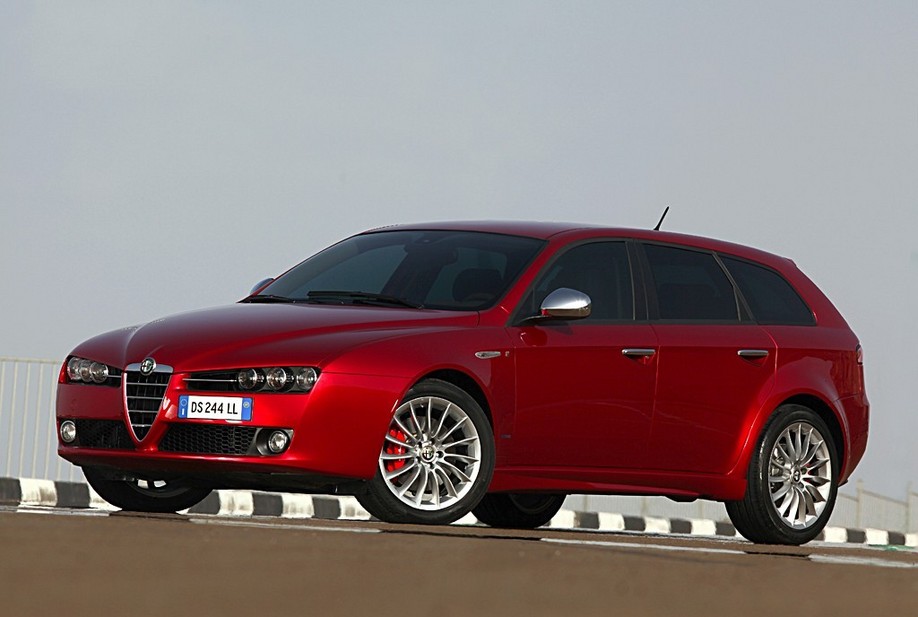 basic info

US
Engine
Straight 4
Type
Estate (station wagon)
Displacement
119 cu in
Doors
5
Maximum torque
266 ft.lb @ 1750 rpm
Seats
4/5
Wheel Drive
Front wheel drive
Luggage Space
445 l
Transmission
6, Manual
Fuel
Diesel
Power-to-weight
110.39 hp/ton
Kerb weight
3395 lb

fuel efficiency
42.76 US MPG

acceleration 0-100 km/h
9.00s
price
$ 43.916
* based on
Germany
prices
ownership cost:
annual
$ 1.960



about this car
This 159 Sportwagon 2.0 JTDM is equipped with a manual 6-speed gearbox and has a front wheel drive layout. The estate (station wagon) has room for 4/5 people. The 5-door Alfa Romeo 159 Sportwagon 2.0 JTDM has 4660 mm in length with a wheelbase of 2700 mm. It is 1417 mm tall and 1828 mm wide.
This version of the 159 Sportwagon is powered by a front mounted diesel 1956 cc engine with a power output of 170 hp at 4000 rpm and 1750 Nm of torque. The car has a top speed of 216 km/h and goes from 0 to 100km/h in 9.00s. The consumption is directly linked to these numbers. It does an average of 5.5 l/100km l/100km. 145.0 g/km is the total of CO2 emissions that this car produces. 159 features rack & pinion steering.
more
competitors
Audi A4 allroad quattro 2.0 TDI

Audi A6 Avant 2.0 TDI

Opel Insignia Sports Tourer 2.0 CDTI BiTurbo ECOTEC
compare