159 Sportwagon 1750 TBi Lusso
(Italy, 2009)
This feature requires you to be logged on autoviva
You can
login to your account
or
create a new account
.
This feature requires you to be logged on autoviva
You can
login to your account
or
create a new account
.
© photo courtesy of: Alfa Romeo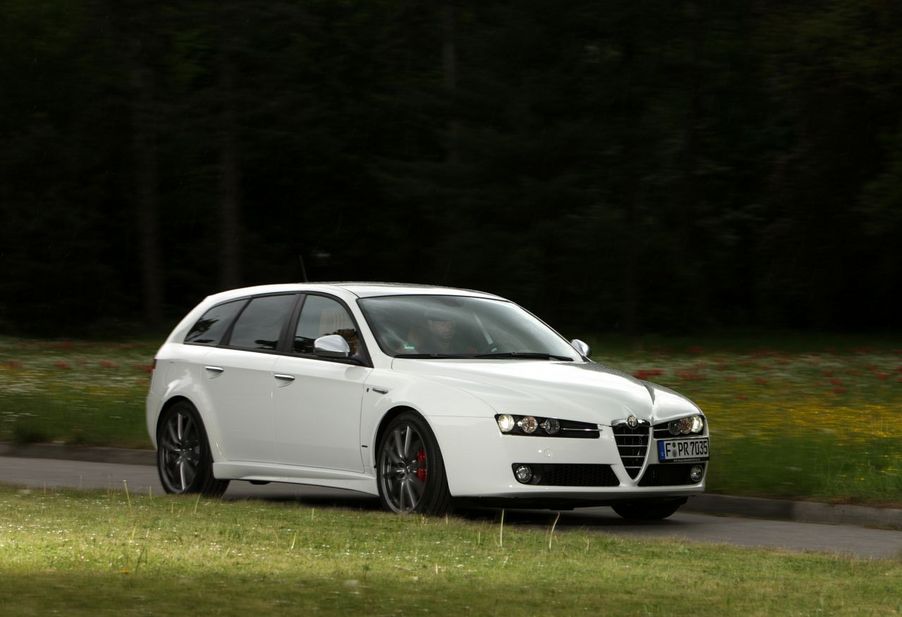 basic info

US
Engine
--
Type
Estate (station wagon)
Displacement
106 cu in
Doors
5
Maximum torque
--
Seats
5
Wheel Drive
Front wheel drive
Luggage Space
1235 l
Transmission
--
Fuel
Petrol
Power-to-weight
133.11 hp/ton
Kerb weight
3263 lb

fuel efficiency
28.3 US MPG

acceleration 0-100 km/h
8.03s
price
$ 43.030
* based on
United Kingdom
prices
ownership cost:
annual
$ 2.068



about this car
This Alfa Romeo 159 Sportwagon 1750 TBi Lusso was launched in 2009. It is the 1st generation of the executive model. Powered by a 1742cc engine, this model variant has a power output of 197 hp. The estate (station wagon) features the smallest available engine in this generation. The performance of this 159 Sportwagon 1750 TBi Lusso is reflected on the top speed of 235 km/h and acceleration from 0 to 100km/h in 8.03 seconds. With a combined fuel consumption of 8.31 l/100km, the CO2 emissions are fixed at 194 g/km. It has a boot volume of 1235 l. Although it can be extended by lowering the back seats.

Note: This car profile refers to vehicles available in United Kingdom.
more