ActiveE Concept
(Germany, 2009)
This feature requires you to be logged on autoviva
You can
login to your account
or
create a new account
.
This feature requires you to be logged on autoviva
You can
login to your account
or
create a new account
.
© photo courtesy of: BMW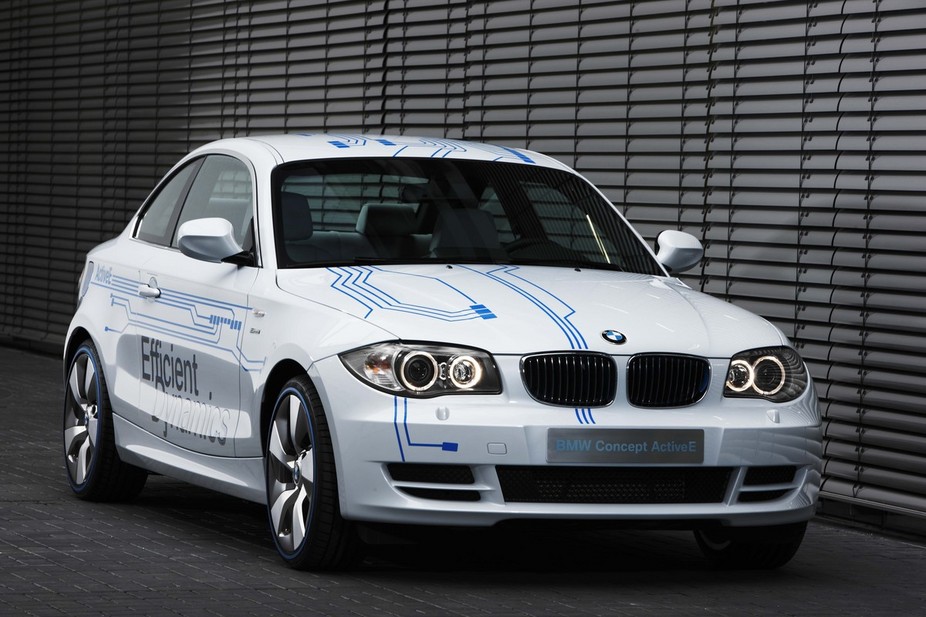 basic info

US
Engine
--
Type
--
Displacement
--
Doors
--
Maximum torque
184 ft.lb
Seats
--
Wheel Drive
--
Luggage Space
200 l
Transmission
--
Fuel
--
Power-to-weight
--
Kerb weight
--


acceleration 0-100 km/h
9s

about this car
The BMW ActiveE is a concept study of an all-electrical vehicle based on the BMW 1 Series Coupé.
The ActiveE is the second electric vehicle created by the German Group, after the Mini E. Both these cars were developed as part of "Project i". The BMW concept was developed for a field test of electric vehicles for private and selected fleet users. The purpose is to test the use of electric drive in everyday life.

With a maximum output of 125 kW/170 bhp, the BMW Concept ActiveE features a new specially developed synchronous electric motor, with a maximum torque of 250 Nm / 184 lb-ft which is available from standing.

In terms of performance the concept car has an estimated acceleration from zero to 60 km/h (37mph) in less than 4.5 seconds and from zero to 100 km/h (62mph) in less than 9 seconds. The maximum speed is approximately 145km/h and, depending on conditions, it should have a real-world range of about 160km.

...
more