This feature requires you to be logged on autoviva
You can
login to your account
or
create a new account
.
This feature requires you to be logged on autoviva
You can
login to your account
or
create a new account
.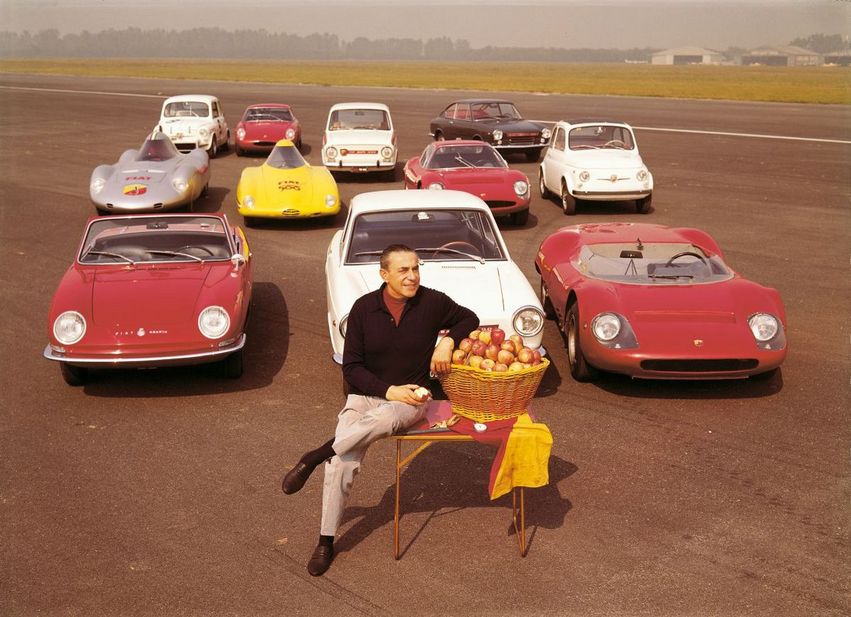 Founded in March 31, 1949, Abarth is an Italian automaker established by italian of austrian descent Carlo Abarth. Recognized worldwide for its logo, the scorpion is now the brand's icon.

In the end of 1949 the factory in Turin had 32 employees and occupied an area of ​​1815m2. The brand specializes in modifying cars from other brands, adapting them to competitions.

During the 1960's, Abarth began to succeed in the category of hillclimbing and sports car racing, mostly on vehicles with engine displacement of 850cc up to 2000cc, competing with the Porsche 904
Porsche 904Germany, 1964 > 19642 versions
18 photos
and Ferrari Dino. Hans Herrmann was the pilot from 1962 to 1965 who won the 500km Nürburgring in 1963 with Teddy Pilette.

In 1971 Abarth was bought by Fiat

FiatItaly, 1899 > present159 models
4864 photos
35 videos
and his team bought by Enzo Osella. Abarth was now managed by the famous engineer and designer Aurelio Lampredi, eventually becoming a private department of Fiat's sports competition.

In 2007 the brand was relaunched by Fiat with the presentation of the Grande Punto Abarth
Abarth Grande PuntoItaly, 2007 > present5 versions
20 photos
and the Grande Punto Abarth S2000
Abarth Grande Punto S2000Italy, 2007 > present3 photos
, regaining its own identity as a brand.

top