A-Class E-CELL
(Germany, 2010)
This feature requires you to be logged on autoviva
You can
login to your account
or
create a new account
.
This feature requires you to be logged on autoviva
You can
login to your account
or
create a new account
.
© photo courtesy of: Mercedes-Benz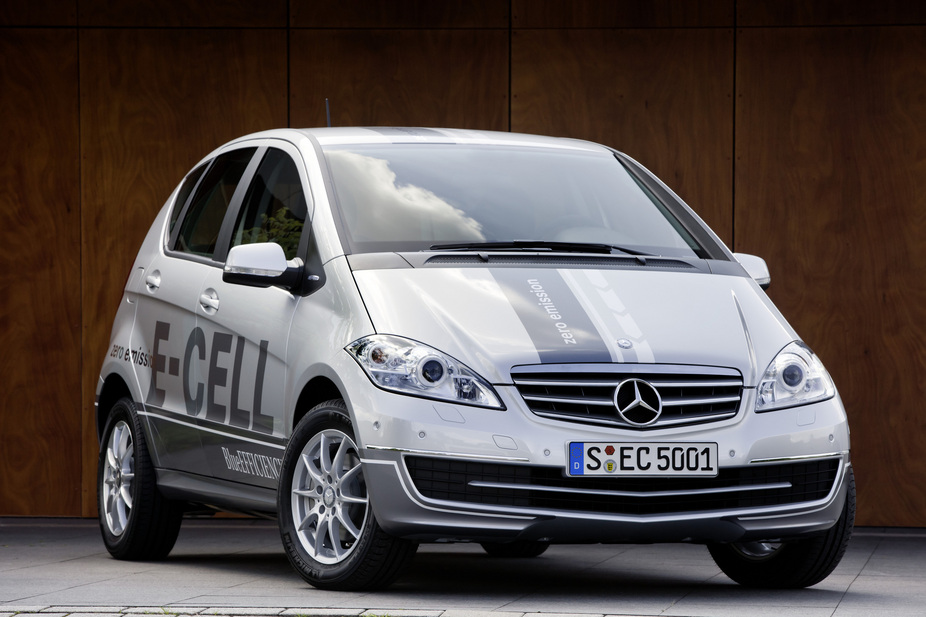 basic info

US
Engine
--
Type
Multi-purpose vehicle
Displacement
--
Doors
5
Maximum torque
--
Seats
5
Wheel Drive
Four wheel drive
Luggage Space
--
Transmission
--
Fuel
Electric
Power-to-weight
--
Kerb weight
--


acceleration 0-100 km/h
14.23s

about this car
Based on the five-door version of the A-Class, the battery-powered electric A-Class E-CELL is powered by a quiet, locally emission-free electric drive with a power output of 95 hp and torque of 290 Nm. Thanks to its two high-efficiency lithium-ion batteries it delivers a range of more than 200 km.
As for the performance, the E-CELL takes 5.5 seconds to accelerate from 0-60 km/h and is able to reach a top speed of 150 km/h (electronically controlled). A kick-down function is used to deliver maximum acceleration, according to the current charge level and battery temperature. The A-Class E-CELL features a special thermomanagement system that keeps the high-voltage batteries cooled inside an ideal temperature gap. This system is based on a low-temperature cooling circuit.

The charging process for the E-CELL has been developed in a flexible way. The batteries can be refilled in single-phase 230-volt sockets, three-phase sockets in a household wall-box, and public ...
more