62 Zeppelin
(Germany, 2009)
This feature requires you to be logged on autoviva
You can
login to your account
or
create a new account
.
This feature requires you to be logged on autoviva
You can
login to your account
or
create a new account
.
© photo by Zoef07, licence: Attribution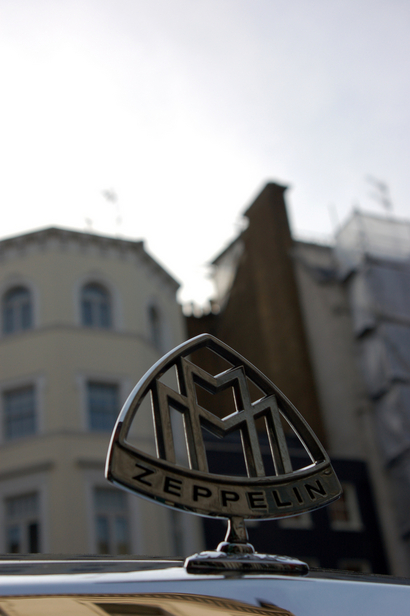 basic info

US
Engine
V 12 ( 60.0º vee)
Type
Saloon (sedan)
Displacement
365 cu in
Doors
4
Maximum torque
738 ft.lb @ 2000 rpm
Seats
4/5
Wheel Drive
Rear wheel drive
Luggage Space
--
Transmission
5, Automatic
Fuel
Petrol
Power-to-weight
224.17 hp/ton
Kerb weight
6294 lb


acceleration 0-100 km/h
5.10s

about this car
With the Zeppelin, Maybach revived a tradename for its two luxury flagship models: the Maybach 57 Zeppelin and the long-wheelbase Maybach 62 Zeppelin. The new Zeppelin models head the make's high-end luxury sedan division for both the high performance it offers and its extensive available optional extras. One of the offered extras is a world first in the automotive industry: a very refined perfume atomiser.

Under the Zeppelin's bonnet you can find a powerful 6-litre biturbo V12 engine, which received an extra 28 hp input from Mercedes-AMG's involvement on the power unit's development, granting the car a total of 640 hp. On the Zeppelin's interior and outside styling you will find the use of pretty sophisticated materials. This is justified by Maybach's main statement about the Zeppelin, in which the company declares that this car's purpose is "to create only the very best from the very best – a car that fulfils eve...
more