This feature requires you to be logged on autoviva
You can
login to your account
or
create a new account
.
This feature requires you to be logged on autoviva
You can
login to your account
or
create a new account
.
© photo courtesy of: AdPix.Biz / RM Auctions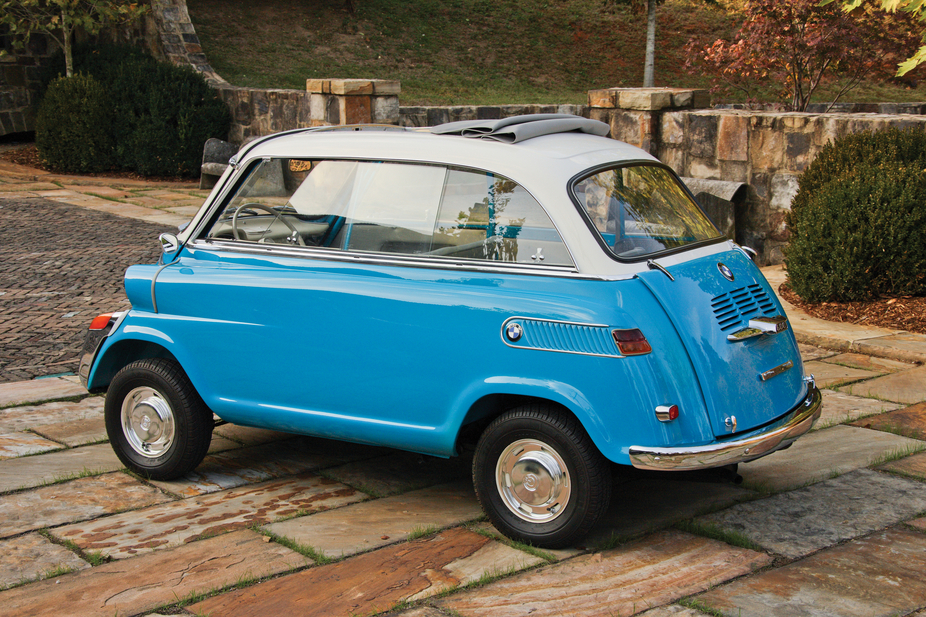 basic info

US
Engine
Flat 2
Type
Microcar
Displacement
36 cu in
Doors
--
Maximum torque
29 ft.lb @ 2500 rpm
Seats
2
Wheel Drive
Rear wheel drive
Luggage Space
--
Transmission
4, Manual
Fuel
Petrol
Power-to-weight
39.22 hp/ton
Kerb weight
1124 lb


acceleration 0-100 km/h
--

about this car
There is no denying that everything happens slowly in an Isetta, as 0–60 comes in...a while. In fact, it was actually rated for a 60 mph top speed, and its R67 motorcycle-derived engine is suited for high rpm operation, but it is certainly happier at less than 50 mph. What those numbers utterly fail to convey, however, is the fun in getting there.

A positive consequence of the Isetta's size is that all the components are close to the driver. No linkage can be long when the whole car is less than 10 feet long, and that's highly apparent in the quick, easy steering, light throttle, and direct shifter. As any sports car maker will confirm, it is not pure power that makes a car fun, it is the power-to-weight ratio. Therefore, while 26 brake horsepower isn't much, neither is the 1,200 or so pounds of curb weight of a BMW 600. A 66-inch wheelbase and 10-inch wheels with limited travel do make for a choppy ride, but the payoff is excellent road f...
more