This feature requires you to be logged on autoviva
You can
login to your account
or
create a new account
.
This feature requires you to be logged on autoviva
You can
login to your account
or
create a new account
.
© photo courtesy of: BMW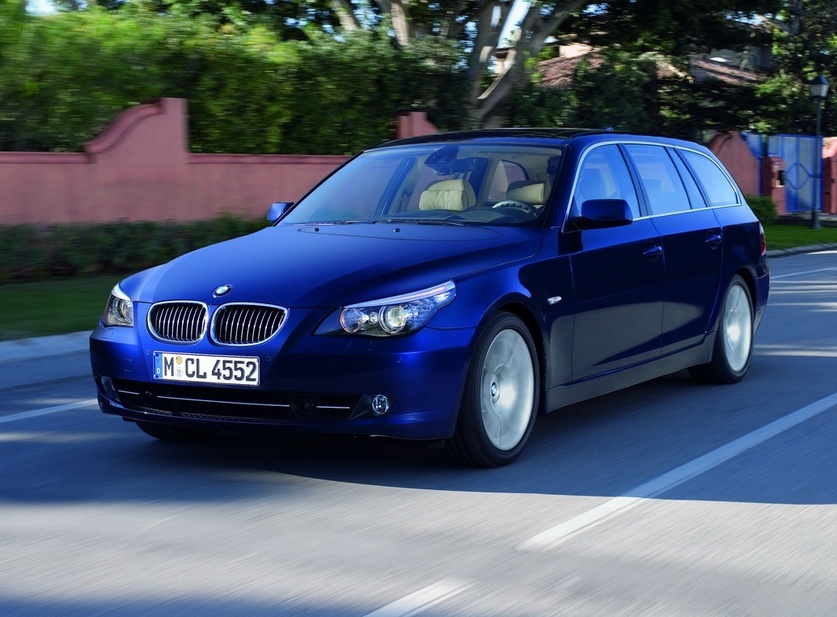 basic info

US
Engine
Straight 6
Type
Estate (station wagon)
Displacement
183 cu in
Doors
5
Maximum torque
369 ft.lb @ 1750 rpm
Seats
5
Wheel Drive
Rear wheel drive
Luggage Space
500 l
Transmission
6, Automatic
Fuel
Diesel
Power-to-weight
138.24 hp/ton
Kerb weight
3748 lb

fuel efficiency
34.59 US MPG

acceleration 0-100 km/h
7s
price
$ 115.639
* based on
Portugal
prices
ownership cost:
annual
$ 1.044



you might want to read about:
5 Series
Manufactured by BMW since 1972, the BMW 5 Series is a mid-size executive car sold in sedan and touring body styles. The 5 Series is BMW's second best selling model after the 3-Series but represents about 50% of the company's profits. In 2008 the 5 Series reached the mark of 5 million units produced. The 5 Series got its name because it was the fifth of the "new series" cars after the V-8 and Isetta era. The 5 Series was intended to replace the older New Six sedans. With...
more