This feature requires you to be logged on autoviva
You can
login to your account
or
create a new account
.
This feature requires you to be logged on autoviva
You can
login to your account
or
create a new account
.
© photo courtesy of: Fiat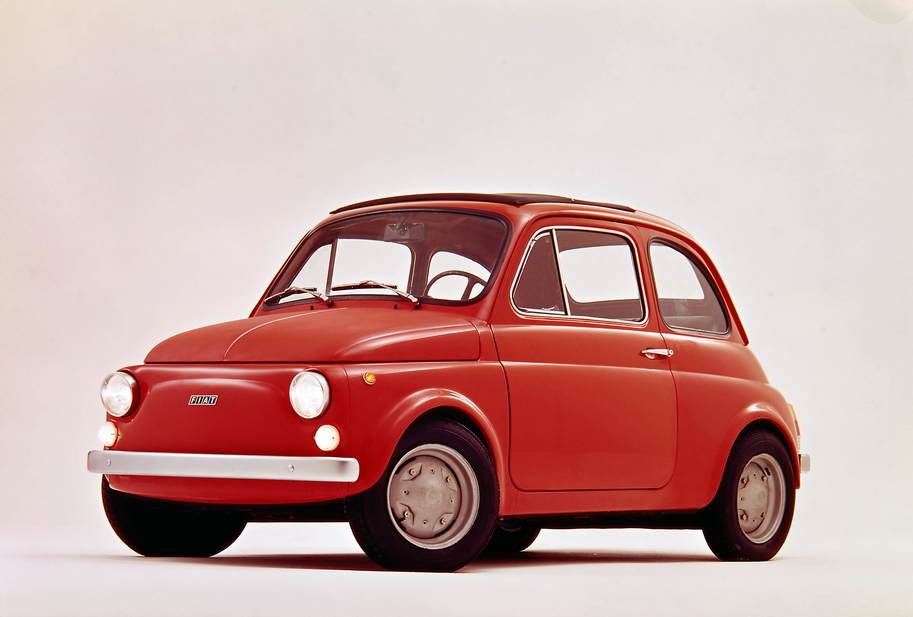 basic info

US
Engine
Straight 2
Type
Saloon (sedan)
Displacement
36 cu in
Doors
2
Maximum torque
--
Seats
4
Wheel Drive
Rear wheel drive
Luggage Space
--
Transmission
4, Manual
Fuel
Petrol
Power-to-weight
34.62 hp/ton
Kerb weight
1146 lb

fuel efficiency
42.76 US MPG

acceleration 0-100 km/h
--

you might want to read about:
500
The Italian car company introduced its model Fiat 500 in 1957 and produced it for nearly two decades straight, until 1975, achieving a sum of approximately 3.6 million units sold. The '500' nameplate is read in Italian as "cinquecento", which is pronounced in English as 'chin-kwe-chen-to'. This model, a work of designer Dante Giacosa, was considered one of the first city cars to exist in the world.
more